I recently reconnected with an old friend, Marj Sia, PR maven extraordinaire. It's been years since I've talked to her, and it was nice to know that some things never change. That said, she invited me to an event last July 12, where the theme was all about "hydration." 
I arrived in a quaint cafe by Temple Drive, in an event aptly called "Waterful Skincare." The moment I stepped in, I couldn't help but gush about the product line-up. For quite a while, I've been one of Cure Natural Aqua Gel–buying it in Japan previously, and then buying my succeeding bottles in Beauty Bar.
If you watch my instagram stories, then I'm pretty sure you've noticed how much I've been advocating this product even way before this event. It's my favourite exfoliant in the market because it's effective in renewing my skin, removing dirt and dead skin cells, and it's super gentle on my skin given that it's paraben, fragrance, and colorant-free.
Through this event, I was able to try 3 more products from the company Beauty Box, such as: Cure Water Treatment, Creer Cleansing Water, and Creer Cleansing Water Oil In. I was lucky enough to be seated across Cheryl of Beauty Box, who basically gave me the low down of their new products.
Cure Water Treatment comes from the same Japanese brand that produces the Cure Natural Aqua Gel, and it functions as a multi-purpose moisturizing cream that leaves my palms soft to the touch. Creer Cleansing Water and Cleansing Water Oil In are makeup removers that serve different purposes–the former for light make-up and the latter for heavy makeup. Their common denominator? They are formulated from the hot springs of Shimane Prefecture's Izumi Onsen–the prefecture that's said to have the most concentration of Japanese with the best skin.
After the informal introductions and conversations, the program started. Finally, I'm starting to get why Sip Purified Water is part of the line-up. It's all about skin hydration! I get it now.
The gist of it all is that, for you to have great skin, you need to be hydrated inside and out. I know a lot of us are aware that keeping one's self hydrated is paramount to skincare, but let's face it, not a lot of us are practicing this. The fact is, no matter how religious we are with our skin care regimens, we can elevate the effects more if we actually drink enough water.
Through this event, Charles of Sip, gives everyone the low-down on different types of water in the market–from purified to distilled. This was a good trivia honestly–I knew the differences but I didn't think the differences were important to take note of. Distilled is basically dead water, stripped away from any minerals, whereas purified undergoes a rigorous 6-step process that ensures your water is clean enough to drink, while retaining the minerals our bodies need.
Apart from that, Marj, who hosted the event, basically gave her tips on "hydrating" and keeping up with the "masking" trend for ultimate hydration, she showed everyone how you can DIY a face mask using only 2 green tea bags, water, and Vietnamese rice paper. But if you're lazy like me, you'd probably opt for just buying a few instead, which in this case, I highly suggest you check out the Hadabisei Face Masks sold in Beauty Bar.
Now, I'm actually quite excited to share with you some of my learnings. I've recently fallen in love with Japanese beauty brands and made the switch for a lot of my skincare, and knowing that it's readily accessible now makes it all the better. Hang on for my next post where I'll delve deeper as to why I've made a switch.
Coming from this event, I've definitely copped a few tips and I must say, it's keeping my skin hydrated (remember I'm combination-oily).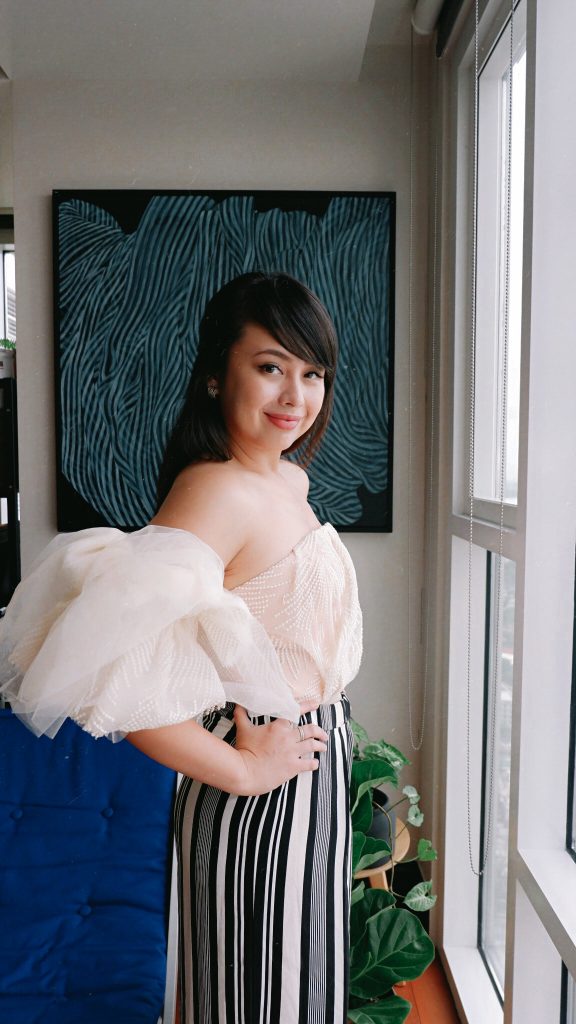 Speaking of events, if you have upcoming events and would want to have a sign-up website where you can let people virtually RSVP, check: Paperless Post online.