Once in a while, when I'm feeling fancy, I love visiting hotels—if only to have drinks at the bar or dine in their top-notch restaurants. Though I'm a regular at several mainstays, I always find joy in discovering new places to go to and new sites to see; which is why I love visiting Okada Manila. Okada, as you all may know already, is the biggest and most lavish integrated resort with luxurious hotel amenities, complete facilities, great dining restaurants, and high-end retail shops.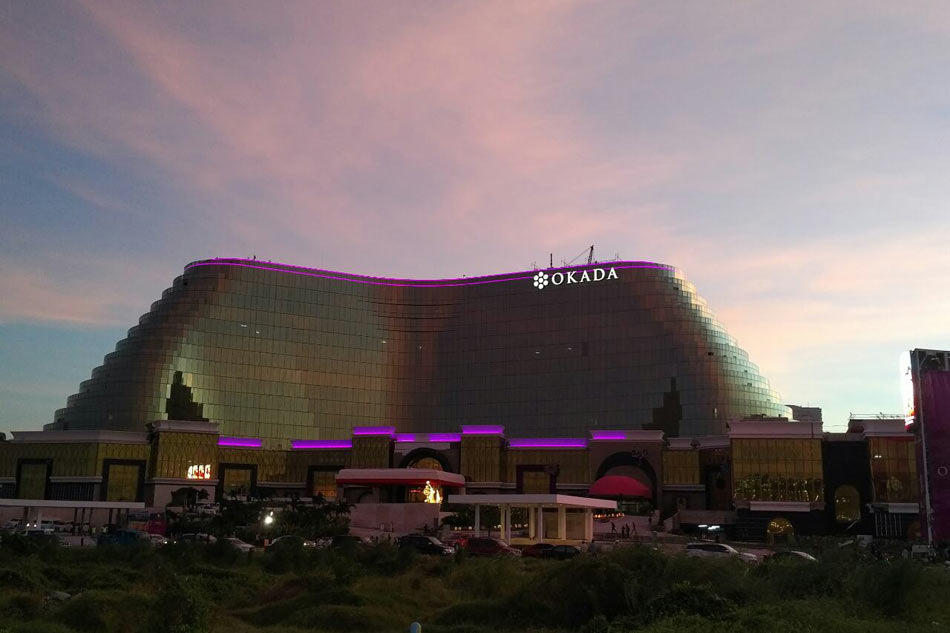 What's even more exciting is that they are planning to reveal the world's largest multicolor dancing water fountain that will put our country in the tourism map! It will debut with a spectacular dancing water fountain show in sync with music and multicolor lights! The show will be enhanced with a highly immersive projection mapping onto the glass surface of he 800m-long crystal corridor surrounding The Fountain which will create a whimsical augmented and interactive reality making it the first-of-its-kind.
On top of the fountain show, Okada Manila is bringing multi-awarded singer, songwriter and record producer Robin Thicke to join the grand celebration and perform his hit songs on The Fountain stage. He will be followed by Asia's Got Talent finalist and Filipino classical singer Gerphil Flores along with the 40-piece Manila Philharmonic Orchestra are also expected to wow the audience with their extraordinary and world-class performances. And to top it all off, Miss Universe 2015 Pia Wurtzbach will get people even more thrilled as she hosts the grand unveiling event.
For more promos and updates, visit their website: Okada Manila, or follow them on their Instagram and Facebook page!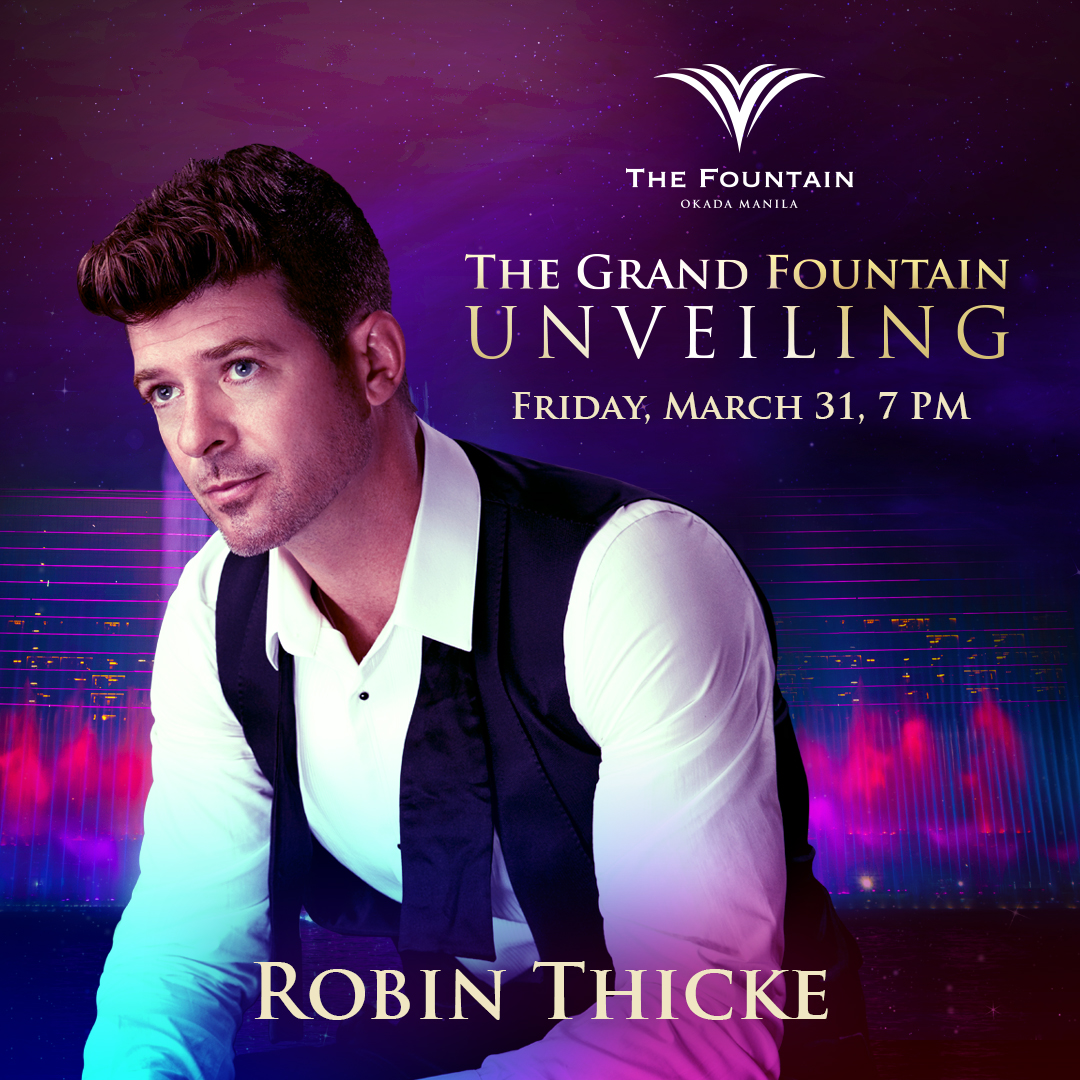 Want more than just the Fountain experience? Okada Manila is currently offering these rooms at an introductory rate of PHP 8,888 NET for stays from March 31 to April 30 except Easter holidays. Guests can take advantage of these amazing rates by booking via www.okadamanila.com from March 15 to 31.