Immediately after I stepped out of college, I've taken it upon myself to live life as a fully-fledged adult. In my mental checklist, I thought about (1) getting a job, (2) earn wage, (3) buy things I want, and (4) live comfortably. There was no handbook to properly and responsibly living in the real world… what you see in movies and what little stories you've most likely heard from older friends serve as your only guide. Everything else, you learn by experience.
After achieving certain milestones, I've decided to take it a step further by purchasing my own property. Along the way, I've learned that it entails a lot of nitty-gritty details such as finances and other legal matters, but there is also that rush of excitement with being able to make life-changing decisions on my own. As shallow as it sounds, the most basic source of happiness for me is being able to remodel and design my unit from scratch.
Because I'm very meticulous about my vision, I want to be very hands-on with every single purchase I make. In my journey of flipping my new place, I've enlisted the help of my Yaya to do a bit of legwork. Read through what happened recently when I asked her to canvas some furniture: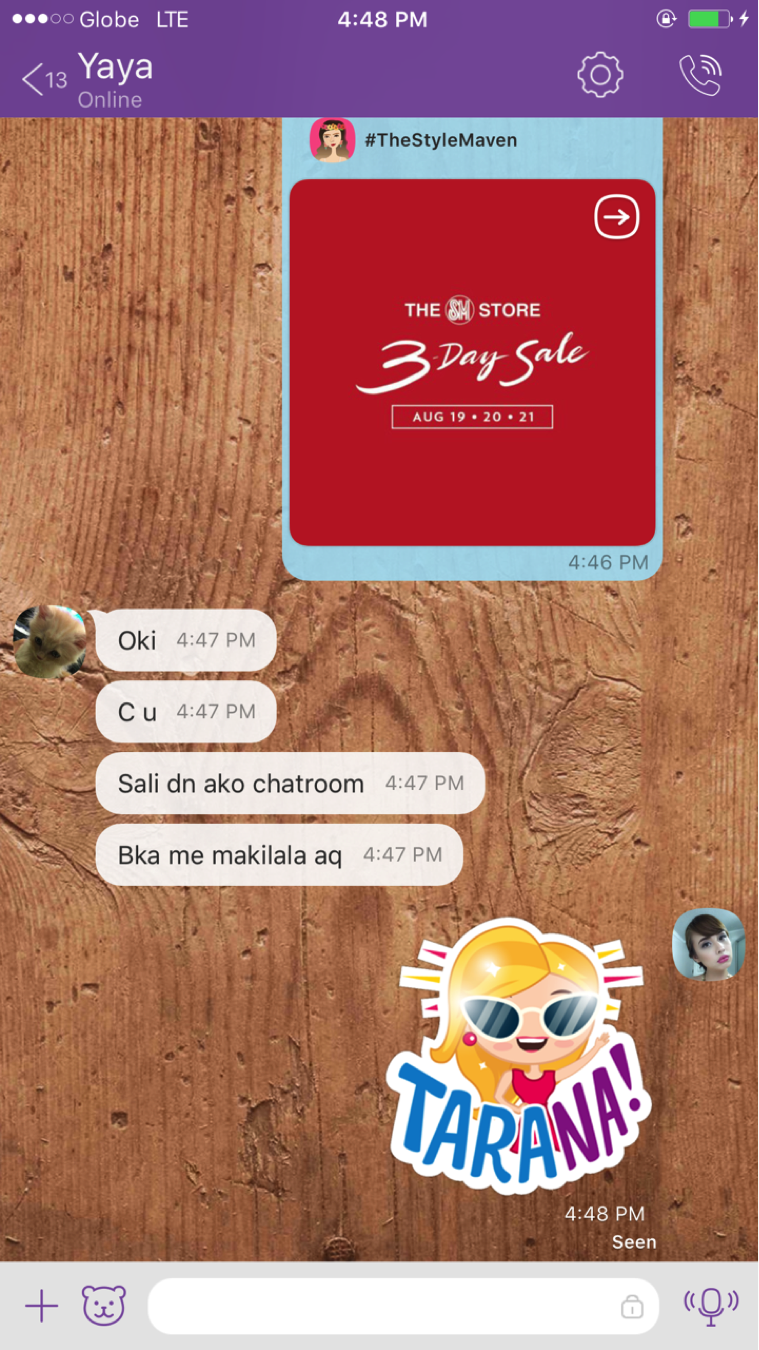 I'm quite excited to start building my home aesthetically—because I'm an adult, I have to make sure that I get the best deal! Thankfully, upon download of the SM Sticker Pack, which I've used and abused through my viber messages, you get to follow the SM Supermalls Public Chat and get first dibs on news, exciting updates on 3 day sales, events, shopping promos & discounts, and more. Simply show your sticker packs and get 10% additional discount from August to October 15, 2016!
Plus, if you add them on Facebook and other Social Media accounts, you can participate on sticker pack promotions and get a chance to win P50,000 shopping GCs.
Enjoy this #adulting tip!