Black Wrap: Zara | Heels: Chinese Laundry | Bag: Chanel | Necklace: Pretty Little Blings | Ring: Tiffany & Co. | Belt: Salvatore Ferragamo
'
It's almost Christmas in a few weeks' time! I mean, not that you need me to tell you considering the montage of holiday songs playing non-stop around the metro, Christmas-related installations in public vicinities, and that bubbling feeling in your stomach building up as the Christmas D-Date approaches, reminding you to buy Christmas presents for the people you love.
So I did it a bit early this year (and this was the outfit I wore in the morning before I changed up to something more comfy for my shopping trip). Last November 7, I did my early Christmas shopping at SM Mall of Asia (since they literally have everything) to get ahead of the Christmas rush. Later on in the evening, I was dropped by the Main Hall atrium to witness the lighting of their Christmas tree. Santa was there to grace everyone with his presence—making a quick trip from the North Pole, parading aroun the entire mall complex with his merry band of elves and reindeers, before finally settling on stage to personally light up the tree. Of course, the event wouldn't be complete without some special guests: the Filipino-American acapelle group: "The Filharmonic!" This was the very same Acapella group featured in NBC's hit musical competition: "The Sing-Off" and blockbuster movie: "Pitch Perfect 2." The gang was complete—comprised of the 6 vocalists: VJ Rosales, Joe Caigoy, Trace Gaynor, and Barry Forgang; Vocal Bass Jules Cruz, and beat boxer Niko Del Rey.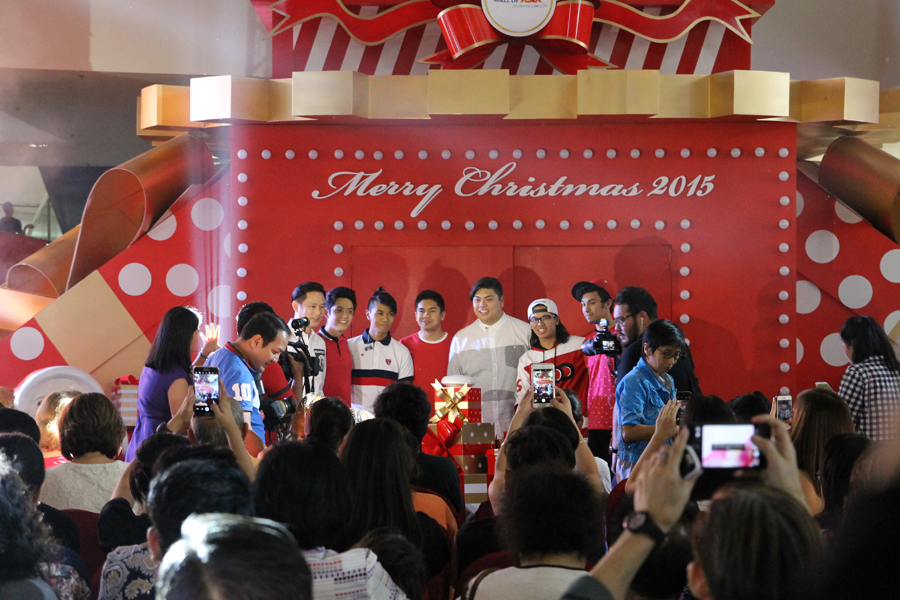 Soon after, Santa gave away his presence and The Filharmonic serenaded the crowd with great music. They are testament to the singing prowess innate in most Filipinos (and I say most because I can't sing). It was a great event filled with fun and excitement—the very same feeling you get when you visit SM Mall of Asia. I know for a fact that I always get giddy whenever I make a trip—mostly because of the quality shopping I can do in the mall, and now, it's heightening my childhood nostalgia with all the Christmas fixtures and the gigantic tree. Drop by soon and enjoy the mall's holiday ambiance. Here are some more photos of my outfit during the day.