Chiffon Top: Forever 21 | Skirt: Zalora | Bag: Chanel | Flats: Faith, Love, Hope | South Sea Pearl Earrings | Watch: Charriol | Bangle: Hermes | Gold Charm Bracelet | Tricolor Rose Gold, Yellow Gold, & White Gold Chain Necklace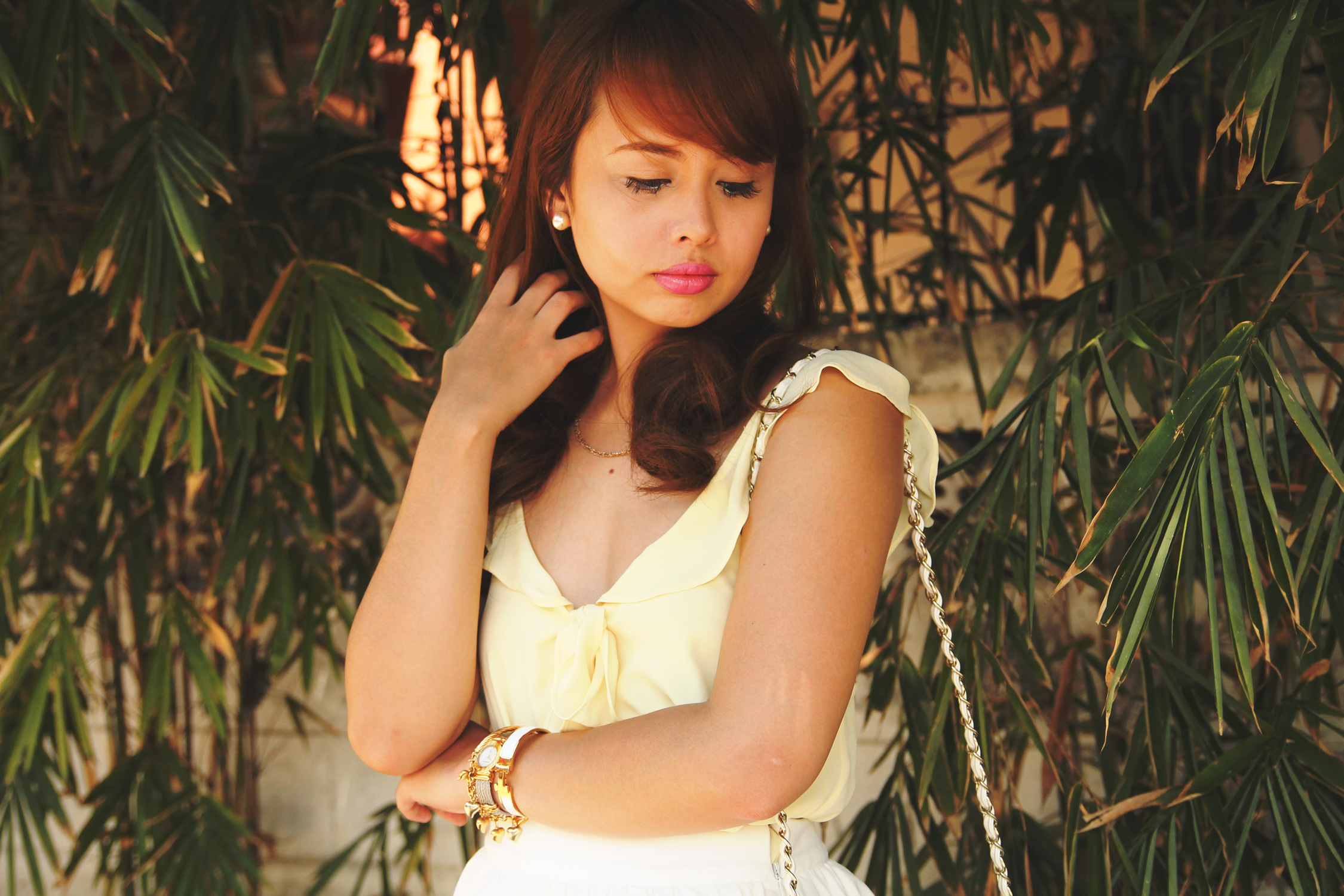 It's common knowledge that heels bring you to new heights. It amps up just about any outfit, it makes your legs look slimmer, it makes your butt appear rounder, and it gives you enough swag to strut confidently. I love heels, I really do, and they work wonders on people who are as awkward as I am.
But I honestly still prefer flats. Initially, I could not level with this preference–the only reason why I love them and invest heavily on them is because they're super comfortable and cause zero strain on the balls of my feet. However, in a corporate or formal setting, I just feel like flats can never, ever work. Thankfully, I was never really one to follow the rules so I would wear flats on several occasions. In fact, you can see several rare gems of blog posts that show my utmost love for flats, like this one.
As a rule of thumb, you can wear flats on semi-formal/smart casual instances if they cover your toes and heels perfectly. So if you want to make a deep-dive into a pair, ballet flats will prove to be a great investment. They're a personal favourite, actually. To put your doubts to rest, just refer to Audrey Hepburn and she will show you how to rock ballet flats in style.
For this particular work day, I wanted to look chic but still remain comfortable. Thankfully, I bought this extremely flattering yellow ruffled top that was the same shade as an old pair of trusty, pastel yellow ballet flats, and they worked in perfect harmony. I think it's a matter of choosing the right pieces to go along with your flats–something flouncy, girly, and modest will offset the casualness. How about you, how would you dress up your own pair? Here are some more photos: