Peplum Top : South Sartorial (same as here) | Scuba Skirt: Lola & Daisies | Heels: Zara | Bag: Fendi | Necklace: Pretty Little Blings | Watch: Daniel Wellington
Apologies again for the lack of posts–yes, I sound like a broken record but life & work has been unforgiving. On the bright side, I'm in the process of doing major fixes for my blog. Due to the influx of beauty brands asking me to test and review their products, I'm toying with the idea of expanding my scope from fashion to beauty & lifestyle as well. Why not, right? Now seems like a perfect time to widen my portfolio and talk about a subject that I've recently come to love and need (aka anything beauty).
Besides, that would add more variety right and the chances of me running out of things to say apart from the typical: "this is what I wore today" shtick, will be slim to none. Also, as a general promise, I will lay off on the frequency of my "deeper meaning of life" themed posts as I know it can get pretty boring and preachy.
Bear with me, I'm still figuring out how to go about fixing my blog with the help of my lovely designer–she's just pretty busy so unless I wait, I'll have to do this thing on my own. Don't worry, I'll still be posting so nothing will change for the meantime (God forbid, no broken codes please).
Anyway, here's an outfit I wore recently. I know my style hardly grazes upon the flouncy, girly area but I do make major exceptions depending on my mood. I wish I could say there was a form of logic as to why I chose this outfit for the day but I can't honestly remember apart from the fact that it seemed like a good decision. On hindsight, I must be channeling a Zooey Deschanel/Taylor Swift kind of manic pixie girl. Here are some more photos: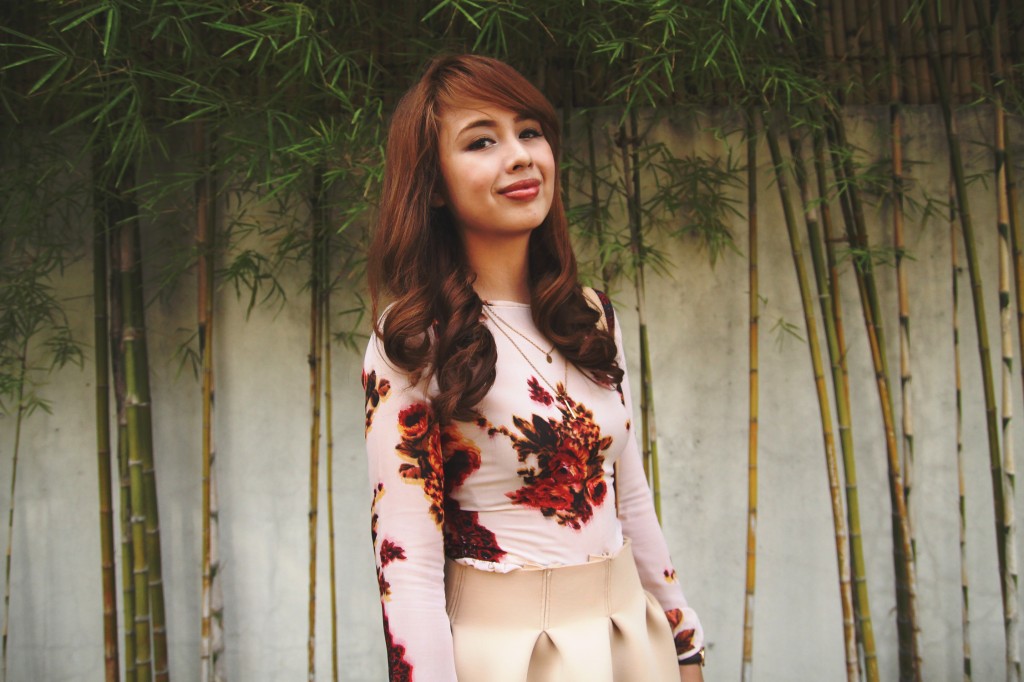 I mentioned previously that I was quite excited to test-drive the Safeguard Dermasense facial wash for Acne-prone skin (Clean & Classy). It was also very timely because I was somehow getting horrible breakouts and rogue pimples left and right. I'm not sure why, actually… it could be a combination of things such as sleeping late, not eating the right kind of food, stress, and the heat-causing germs. It's a good thing then that Safeguard Dermasense has an antibacterial ingredient that helps fight the cause of acne: germs.
So upon continuous usage, I got to experience the product benefit of clear skin overtime. Of course, my acne isn't really as bad but given my minor breakouts, I've noticed that my pimples started deflating and though I'm not completely flawless just yet as I've only used the product for less than 2 weeks, I can say that there's been an apparent improvement. Now, my skin looks and feels healthy, and deeply cleaned!
So for those who want clearer skin—be it if you're sufferers of chronic acne or just wanting to maintain acne-free skin, I suggest you do give Safeguard Dermasense (Safeguard Dermasense Facebook) a try. You certainly won't regret it and you're giving your skin the proper care it needs. Note sure on how to go about using Safeguard Dermasense? Check out Aryanna Epperson's video.