Oxford Cropped Top: Zara | Silver Jacquard Skirt: Forever 21 | Oxford Shoes: Aldo | Bag: Celine (same as here) | Necklace: Tiffany Santos  | Watch: Rolex
Happy long weekend, dear readers! After a hard and stressful day (or past 3 days, actually), I'm extremely glad to catch a break in the form of the 5-day long weekend brought about by the Papal visit. Although there is no such thing as a non-working Holiday for Agency people like me, at least I'll be able to pace my hours this time around. So I'm starting my weekend with a simple blog post because I did make it a part of my New Year's resolution to post more frequently.
Anyway, I read an article on Teen Vogue about Leandra Medine aka Manrepeller–I used to follow her blog religiously, if only because she was a breath of fresh air being absolutely hilarious, smart, and self-deprecating. I've also always loved the fact that she had a slightly androgynous twist to her outfits (if not purposefully comedic) and it made me think, when have I veered away from this look totally? Because it's been quite a long time since I've injected a hint of "masculinity" on any of my outfits.
Granted, I did go through a Streetwear phase that might somehow make a comeback this year, who knows, really? With Fashion, it's hard to tell.
But I was thinking along the lines of Taylor Swift or Alexa Chung's classic Tomboy look, which is composed of mostly tailor-fit (pun-intended) button-downs and oxford shoes. So I went about and unearthed a pair of worn leather Oxfords I got from Aldo a few years back (that I've worn only once, mind you) and this months-old Zara top I've been meaning to wear but haven't gotten to (the price tag ruined by my cat's teeth mark due to neglect inside my closet aka my cat's favorite hangout place).
Voila, this outfit!
As most of us may already know, there are a lot of evolving fashion trends and the Androgynous look is somehow becoming a mainstay. Then again, there are a lot of combinations to it that every female is free to experiment with. Likewise, the term "sexy", especially when it pertains to fashion, has a lot of dynamism and subjected to a variety of interpretations–and I would have to agree when they say that gender-blurring fashion is an example of this. I usually liken it to the vintage vogue magazines presenting models posing with nearly see-through men's button-downs.
So take a cue and do try your own signature androgynous look–experiment and have fun! Here are some more photos of my outfit: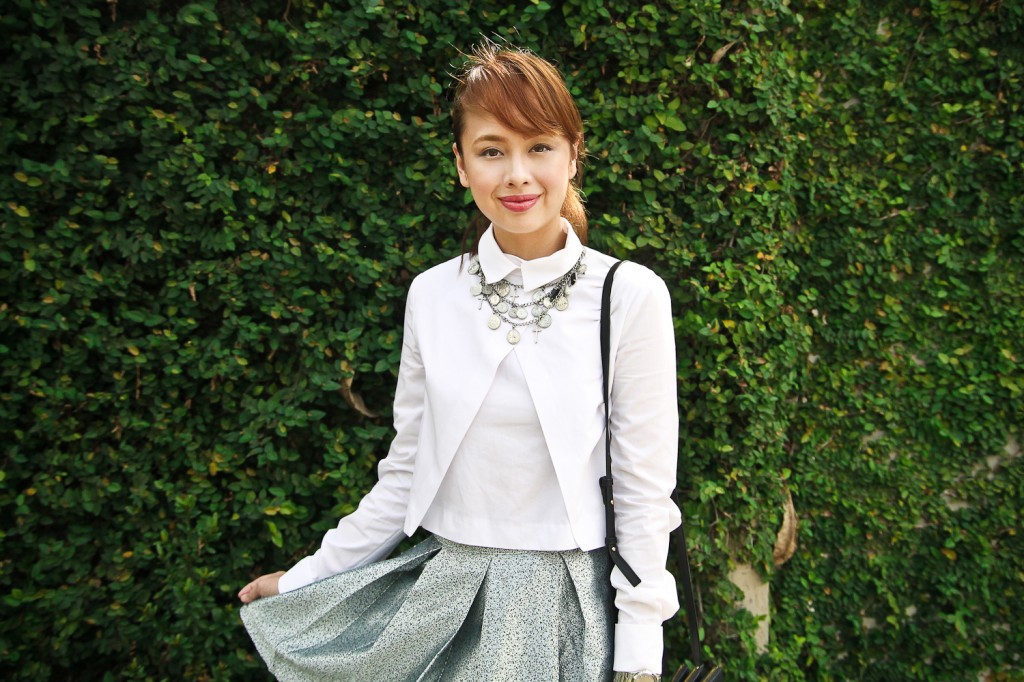 Just a quick moment of your time…
So there you go, I am giving away 2 sets of Nivea wipes containing 1 exfoliating wipes and 1 gentle cleansing wipes on each set. Mechanics are very easy, simply comment & do the following:

Name
Email Address