Silk Polo: Alutazarra for Target | Skirt: Fab.ph (same as here) | Heels: Zara | Bag: Fendi | Necklace: Yhansy | Watch: Rolex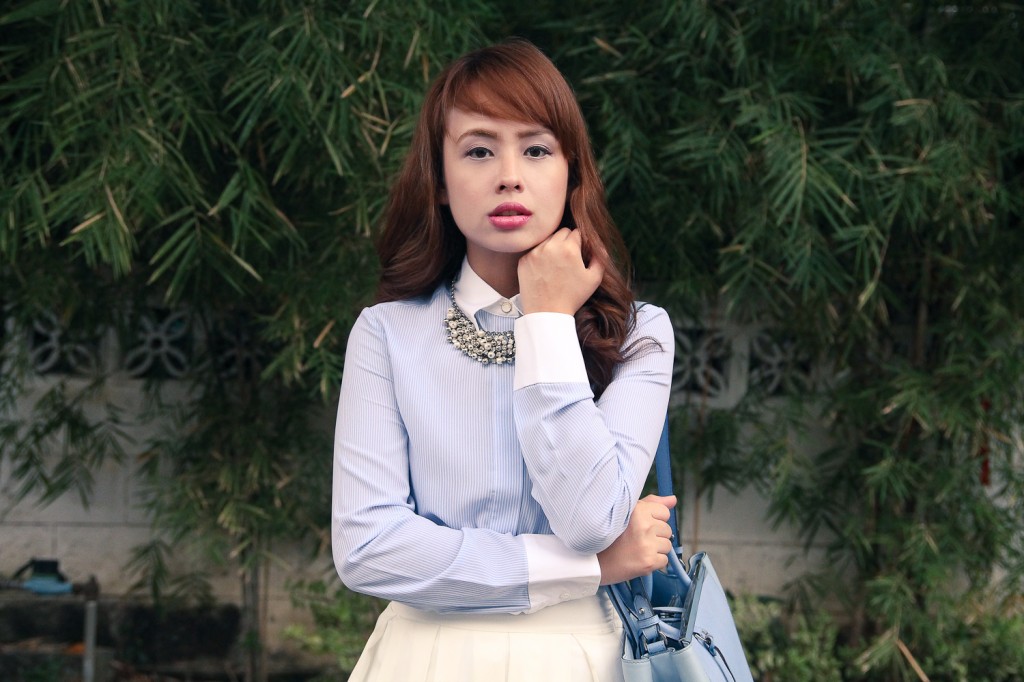 Every start of the year, I always have a "resolutions post" readied. I like the idea of looking back in the year that "was" and finding ways to top that in the consequent year. See, I've always been a firm believer of the "New Year, New You BS" meme circulated all over the internet… must be the optimist in me. I guess most people need an obscene push/jumble towards their endeavors and if New Year is going to be the mass public's catalyst towards bettering themselves, then who are we to question that? Everyone needs to think of resolutions–be it mentally or vocally, it is the first step after all.
On my end, apologies for upping this a tad bit late… it's not that I don't want to, it's that I'm too busy to. Likewise, last year's resolution list is still on-going and quite a handful, so I don't quite know what to make of 2015's! So I'm just going to take a crack at it and set realistic goals and to start:
I'm going to have to literally fix my finances and by this, I don't just mean Saving. I'm not getting any younger and so I have to spend wisely. Seeing as for the start of the year, I've already enrolled all my bank accounts online, what's literally missing is just for me to keep tab of my expenses. With this, I'm going to have to buy a ledger to list down all my earnings and expenses to make sure I'm not spending beyond my means.
Wear the closet-full of unworn clothes I have. Honestly, I have over 100 outfits in my closet that are begging to be worn and for one reason or another, I somehow am not wearing them–it's the mentality that I have where I am always trying to "save it for the rainy days (aka an event/occasion)" but given the numerous brand sales happening this first quarter, I can't afford not to wear my new clothes anymore–I mean all of them were bought pre-sale and now they're all on sale. It's becoming a bit too wasteful. 
In line with #2, I should also broaden my mindset by repeating more articles of clothes. I've recently learned that the challenge with fashion doesn't just end with making an outfit work harmoniously, but maximizing the potential of each piece. If you've noticed in the past quarter, I've also included an "as seen here" tag on some pieces and this is how I will uphold that mindset. 
Moving investments from designer apparel, bags, and shoes to jewelry, furniture, and watches. I mean, I've bought so much last year, apart from trying to control myself, I just have to choose better investments–ones that are of value.
Having a more consistent fitness regimen–yes, I've always been a gym rat until work proved to be too much to handle. There was actually a brief pause in the last quarter. This year, I'm going to be more consistent with my fitness habits, work be damned. I'm going to find time and make my schedule work for me instead of the other way around. If I have to wake up earlier then so be it. 
Promoting health by eating healthier–I'm not going on a diet, don't get me wrong, but I'm going to eat my fair share of veggies. Plus, I'm going to have consistent check-ups with the doctors, and I'm going to administer more vitamins. 
I will learn to cook by enrolling in a cooking school–this doesn't have to be instant, I do have 12 more months to make do with this. I've always been average in the kitchen; surprisingly not dismal so why not? I guess this is the year I should go out of my comfort zone and try out new hobbies. 
I know I keep saying and breaking this but here it goes in hopes that it will come true: blog more often. 'Nuff said. 
Have a more organized schedule and learn how to make organized schedules not just for me but for my staff as well–I've always been such a disorganized person unless it involves placements of actual things. I am so bad at schedules also. Last year, I learned how to send "NOMs" and scheduling my google calendar to sync to all my gadgets and now, I can very much organize everything. 
Have some "me" time–I can get so consumed by my work that my friends (and even boyfriend) joke that I'm almost practically married to my job. I have a complex where I find it difficult to actually let go of certain tasks that even when I'm on vacation for the Holidays, I've to attend to it. So for a balance 2015, I need some time for myself, my friends, my endeavors, and for the numerous travel tickets I put off in the last quarter to accommodate work. 
That said, here was my first day of work outfit. Fashion-wise, I'm still feeling the whole "experiment-while-you-can" perspective of dressing but at the same time, I just want to stick to what works. Here are some photos: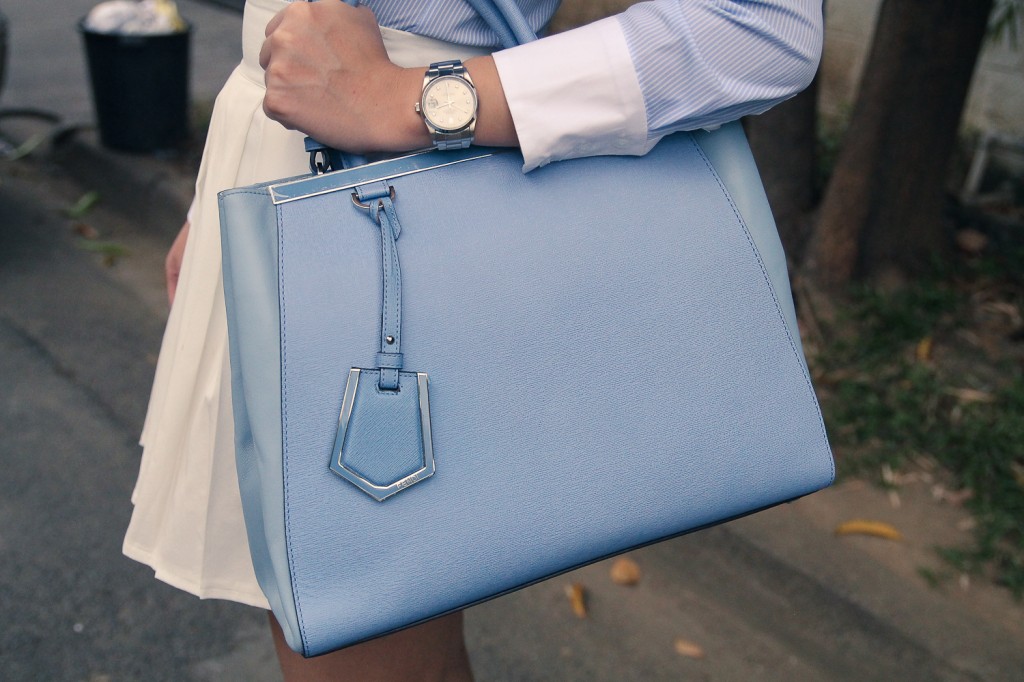 This was also the outfit I wore to dinner at Green Pastures with the Boyfriend and his mom. Since he's back from Barcelona for a very concise break, I have to make every single day count. He'll be undergoing 2 straight terms and won't be back in the country until December–though there are recent plans to visit him, I'm not saying anything outright to avoid jinxing it. For now, here are some food photos of our orders: