Bat-wing Blouse: H&M (gift from the boyfriend) | White Shorts: Topshop | Heels: Charles & Keith | Orange Bag: Prada | Necklace: Forever 21 | Bangles: Hermes (same as here), Sapphire Beads | Watch: Gucci
Every Mean Girl needs a little liberty to do whatever the hell they want to, provided it's within bounds of reason and ethics. Given the number of girls in existence, it's pretty apparent that majority of which are mostly not empowered enough to become go-getters. It's not a judgment of course, but a mere hypothesis–one that I've derived fully from experience and one that I can totally empathize with. Growing up, we are often told "no" as a precaution for any sort of possible danger our actions may entail and with that mindset, I think it's automatic for most people to hesitate first before deciding and acting upon anything that's remotely risky.
It's a combination of nature and culture… our genomes are built with inherent warning signals that heighten our awareness for harm while social constructs paint a vivid picture on what types of consequences we're bound to encounter from previous experiences and observations. To stay within safety is pretty much an informed choice–it's a smart move too since you minimize chances for failure and chaos.
However, when you become complacent and dependent on things of comfort, then it's time to reassess if your complacency is allowing you to meet your goals. They say in gambling: the bigger the risk, the higher the payoff and though I'm not exactly advocating such vice, I think there's a lesson to be applied from it for isolated cases. I've always talked previously about liking my little security blanket to the point that I've never felt the need to let go but at some point, I've come to realize that it has become detrimental to my growth as a person and there was a necessity to learn to ungrasp slightly. That was when I've come to realize that my basking in contentment was actually a facade that tried to hide how mediocre I felt… and truth be told, it wasn't making me any happier/better as a person.
Hence the drastic career shift.
Hence the no bullshit, no filter personality.
All very abrupt, and all very uncertain… but I've never felt this liberated.
At some point, it gets tiring to be constrained. Liberty is something that should be made available to everyone and yet, a lot of us don't get to practice it fully to our benefit. It's tragic really… and it's all the more tragic if the person stifling your own freedom is yourself (your perspective and your mindset.) 
So despite my very busy schedule and priorities, in celebration of being free from my mental shackles, I wore two polar opposite pieces together (disparate, as I always say). You may think that constraints about fashion is extremely shallow and to an extent, yes, but hey, I think everyone should feel free celebrating their freedom however they want to. Besides, I've been noticing recently that I'm suddenly practicing bigotry when it comes to my fashion choices–I've fallen prey to stereotyped trends and seemingly-perfect coordination. Somehow, I've cultivated a concept where some styles are unacceptable, where mismatched bags and shoes or non-complementary colors are a sign of poor taste.
But it isn't, of course. Yes, there is a guide to aesthetics but there are workarounds. I hate that it came to the point where I've become that person, because I'm not. I'm hardly ever judgmental when it comes to clothes. I mean, they're just clothes, right? If I can be too constructive when it comes to something that's trivial, how much more the bigger things? So here's a paradigm shift, I'm exploring contingencies or other options starting with my clothes and hopefully, my mindset.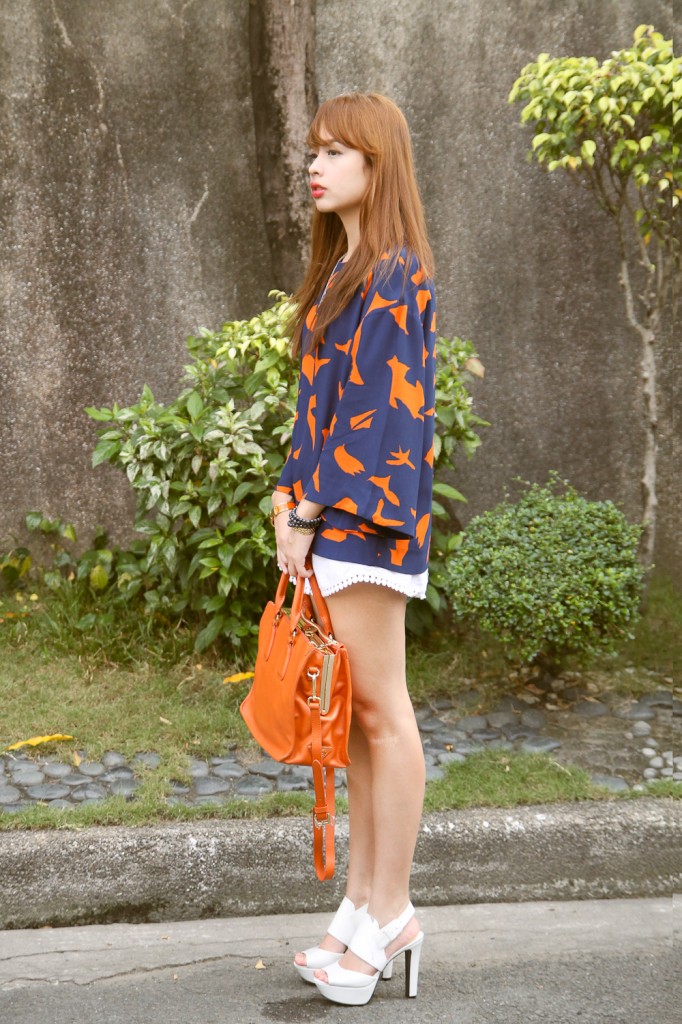 Now that it's nearing Christmas, Bazaars are popping up left and right. A favorite of mine: Big Brand Sale, is having theirs this Monday at the old Pinoy Big Brother concert halls. I've been to 2 previously and it's basically different from the usual bazaars because they do have branded original items up for sale. So it's really perfect to look at especially if you're doing your Christmas shopping. They'll be having brands like Adidas, Ipanema, Timex, Oakley, Toys R' Us, and more, as well as celebrity endorsers like Jodi Sta. Maria, Judy Ann Santos, so on and forth selling goods as well. It's definitely a big event, it's within reach, and it's also for a good cause because a portion of its proceeds will be given to Bantay Bata 163. Entrance is free, so if you want to drop by, simply save or print out this visual, and happy shopping! See you there, especially my readers from QC!