Peplum-Pencil Skirt Coordinates: Ihana Store | Heels: Zara | Bangle: Cartier, Suiteblanco | Bag, Bangle: Hermes | Gold Belt: Mango (same as here) | Necklace: Forever 21 | Watch: Gucci
Almost a year older but still none the wiser…
Just kidding! For the sake of my boyfriend's sanity, I'm going to try and legitimately celebrate my 26th without moping and whining about being too old (he worries about me a lot because he is a thoughtful worrywart). In fact, I'm going to be wide awake on the eve of my birthdate with bubblies and friends in tow (my choice of poison is always Moët & Chandon Rosé Impérial, yes, even on weekdays). Instead of wallowing in self-pity for vanity's sake, I'm going to start counting my blessings. 
I am, after all, quite lucky. I'm 26, I have a stable career, I am financially independent, I have a brilliant Significant Other out chasing his dreams for our future, I have a loving family, I have a tight-knit loyal group of friends, I'm extremely healthy, I've tons of opportunities coming left and right, and everything is looking up thus far.
Once upon a time, I was a cynical 20-year-old fresh out of college, contemplating life and stating verbatim: "I'm very content with where I am right now but I'd kill to be happy." Little did I know, I'd be realistically happy in the next few years with a little hard work and a handful of right decisions. I say realistically happy because there is a type of "happy" where you delude yourself into thinking everything is all sunshine and roses when life is far from it. I'm realistically happy–a kind of happiness that persists despite life being far from perfect. My life has a few minor bumps in the road but I can tell you for certain that I wake up each day (no matter how groggy I am) with renewed vigor, constantly looking forward to what life has in store for me. 
So 26, come at me. I'm happy, I'm ready, and I'm willing to see what you have to offer for the rest of the year (and consequently, for the rest of my life). If there's anything no one can ever take away from you, it's your happiness… and happiness is a state of being. 
This was the outfit I wore to my soon-to-be mother-in-law's birthday–a beautiful pair of coordinates designed by the owner of Ihana store. I've had it with me for almost a year already, not quite sure as to how I'd pair it until… I obtained my black Birkin and everything just fell into place. Anyway, here are some more photos: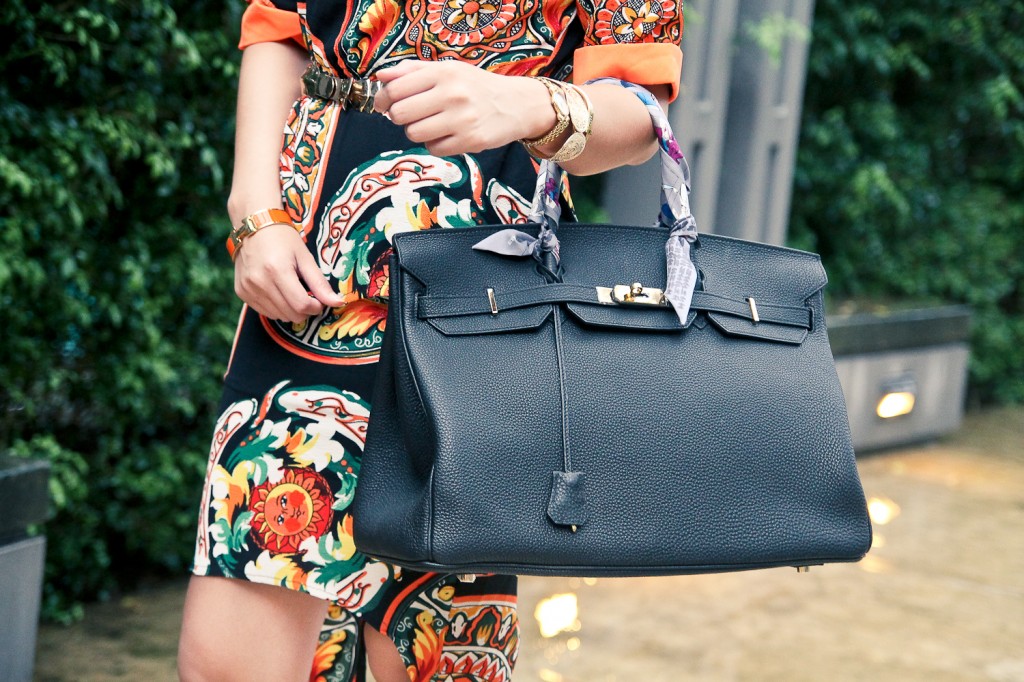 Since October is my birthday month, I want to treat a handful of my readers with a month's worth of surprises via a chance to win something personal and from the heart, from moi to you, every single time I post a blog entry. Since it's still September, you can expect it to commence on October 1st and yes, I will be blogging frequently to ensure that there will be more than 10 prizes to give away. I have a lot of items to give away–from makeup, clothes, shoes, gift cheques, and so much more! I just need a wee bit of help though… in this post, I want everyone to comment with what they want to get from me just so I can see what you'll expect so I can prepare accordingly. Also, commenting on this entry will double your chances of winning so good luck!