Chiffon Dress: Forever 21 | Shoes: Fendi | Bag, Bangle: Hermes | Belt: Chanel | Earrings: Dior | Bangle: Cartier | Watch: Gucci
Photo by: Celyn Jaravata
I wore this easy-breezy outfit for a dose of afternoon caffeine at the Fort with my FOSSIL Joanna. This mini-park was just a few steps away from my condo and I've never taken advantage of it so I figured, "Why not?" Though I was dressed for a sunny occasion, it was pouring hard that day and the weather was glum and hazy so I could hardly have decent photos taken. What a bummer! So apologies for the blurry photos, I still believe, deep inside my heart that this outfit, despite its simplicity, is still very much blog-worthy.
When asked to describe my style, I'm always very succinct. Because I am indecisive and confused and slightly experimental about my fashion, my default answer is always: "versatile." I don't mean it in a haughty way, of course–I mean it in a rather literal way wherein I really don't have a certain preference or label for how I dress and can just pretty much be flexible with my options. Essentially, I just wear what I want, when I want–the only thing guiding me at the moment of my fashion reckoning (aka that very moment when I decide on my outfit) is basically the weather, my activities for the day, the location, and my aesthetic. 
Yes, I might be a little bit confused when it comes to styles and trends I adhere to but I have a strong grasp of my aesthetics–I know what looks good on me, what color looks good on my skin, my preferred silhouettes, my preferred prints, my preferred cuts, so on and forth. I'm a very "visual" person and I'm very meticulous when it comes to visual details (caveat: that are pertinent to fashion only). Fortunately, I'm often told that my aesthetic is rich and classy–I don't know if it's in reference to a demographic or a sensory perception but I'd like to assume that it is both. Either way, I think I look good and that's what matters.
So the title of my post is an ode to the late Grace Kelly of Monaco (her movie: Dial M for Murder was a hit back in the day), the muse behind my favorite Hermes handbag style. I've always thought she was ethereal looking and I absolutely adore her style (then again, the women from decades ago could do no wrong in my eyes). Although I am and will always be an Audrey Hepburn girl (I am also a proud brunette with a penchant for black dresses) forever in admiration of her sophisticated style, I can't help but take notes from Grace Kelly, who was the epitome of Hollywood Glamor.
Here's my own version of timeless glamor–one that is contemporary yet classic.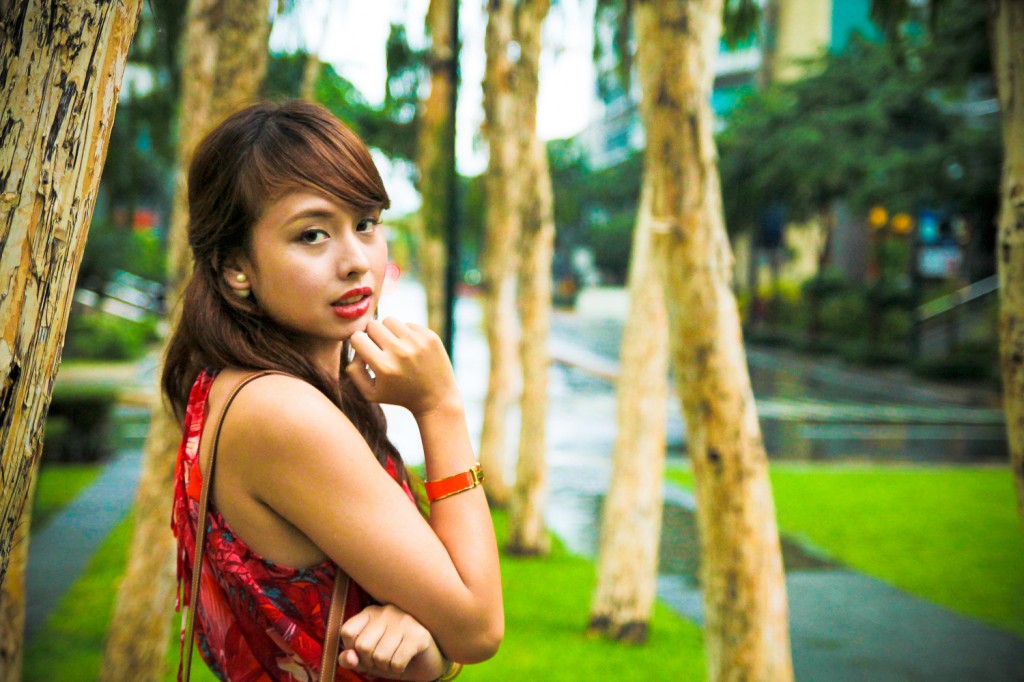 Due to my weird sleeping patterns and eating habits as of late, I've noticed my skin getting somewhat dull. I guess it's true what they say, if you don't take better care of your body, the effects really manifest! I used to take pride in having that "glow" on my skin–in photos, it looks over-exposed  but in person, it looks really healthy! It's like a built in highlighter no matter your skin tone–be it fair or tanned. So I'm major panicking because I don't ever want to turn grey and sallow. 

Thankfully, I was introduced to Japanese product: MET Tathione. Initially, I was hesitant to even try it out–I've always had the knowledge that glutathione products would only make my skin white and God knows how pasty white it already is in person! However, I was told that MET has this ingredient "Algatrium" that effectively brings out a radiant glow–and this is the driving force for me. The other fringe benefits include removing toxins from the liver and free radicals from the body.

So I'm currently on my 6th day of taking it, I'm seeing minimal results but I was told that the effects are made more apparent on the 15th day thereabouts. Call me shallow but I very much like the packaging–it's just too cute for the life of me. Anyway, if you want, come join me in this journey–you can get your bottle (JL's nurse just told me that she was so impressed by the product she's been taking it daily for the past 2 years) at Mercury Drug, Watsons, South Star Drug, Rose Pharmacy, Shopewise, and other leading drugstores. Hopefully by the fourth week, I'll show everyone the results!