Ruffled Dress: H&M | Birkenstocks-Inspired Sandals: Sewn | Bag, watch: Gucci | Cameo Gold Necklace: Gift from Mom  | Bangles: Hermes, Cartier |
Like most women, I have my "off" days when it comes to fashion–instances where I don't feel like wasting a perfectly hardworking outfit on a regular occasion. Of course, it's not to say I'll go out in "supposed" Blogger off-duty wear comprised of lazy denim and nondescript frumpy tops–I reserve those for overnight drinking sessions with my non-judgmental friends–but of course, I'll opt for comfortable casual pieces that are built for strolling, skipping, and full-on heavy duty lifting (plus all the pretty, of course)!
The thing is, I have standards. I would not allow myself to be caught dead in public wearing something sloppy… and I certainly won't post anything on my blog that I'm not proud of. It's not to say I frown upon those who are not interested or ambivalent towards fashion–of course not, Martial Law was so decades ago, I could care less. My rules apply only to me. However, like most things in life, there are so-called "universal truths" and for the truly "enlightened", then I think it's no secret that having the decency to make yourself look presentable when the occasion calls for it is very important. When people say: "don't judge a book by its cover", we all know we're going against human nature–"not judging" rarely every happens and most of the time, a lot of things and decisions are made based on its packaging. That is just the way of the world. It isn't fair, it doesn't make it right, but it's the truth. Yes, it might seem pretty shallow on hindsight but there are certain work-arounds.
If you're a long time visitor of this blog, you would know my take on fashion and how it can be paralleled to etiquette in so far as I believe that the primary way you can show a person your respect for them without having to outright blatantly state it is when you make an effort to dress pleasantly when you're out to meet them. You want the person to know that you took the time to look good, and at the same time, you want them to know that you are dressing to impress them because you value their opinion as well. It's all EQ, not rocket science.
Anyway, this was something I wore when JL and I went to Tiendesita's to buy toys and treats for our pets! Thank God for #normcore, changing the perspective of man-dals to the high-strung fashion authorities. Here are some more photos: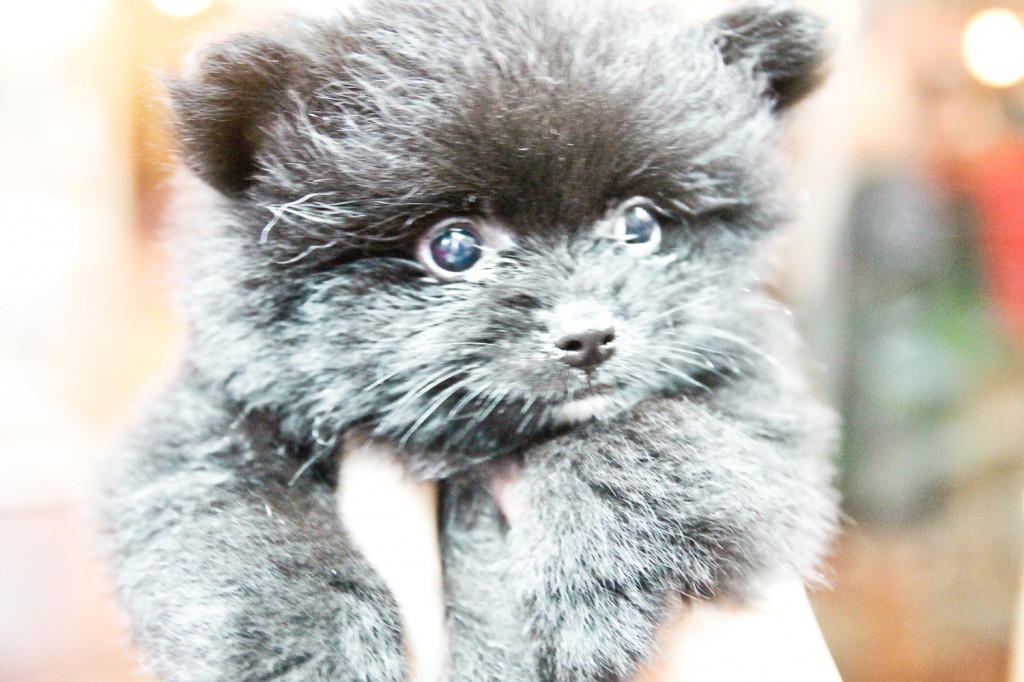 Due to my heavy workload and odd office hours, I haven't hit the gym in a while… or well, at least, relatively "a while" on my book. I mean, okay, I still get to do dynamic weights training with my personal trainer at least twice a week and I run around the village for at least fifteen minutes twice a week as well but coming form a four to five times a week exercise routine, it's definitely a far cry from what my body is used to.

This "lull" is an abrupt and unwanted change but I am working on creating a better schedule—if it means I have to wake up early to go to the gym then so be it. I'm crossing my fingers that come mid-September, I'll be able to kick-start my diet and fitness regimen.

For now however, I'll satisfy myself by donning athletic wear on regular days. Sometimes, when I'm so lazy to dress up in my usual stylish clothes, I put on clothes with a sporty-chic motif. Thankfully, the sportswear trend has been booming little by little and my wearing of sneakers in malls don't qualify me as a social pariah. In fact, it makes me feel like I'm already working out—I mean, shopping in kicks and watching movies in a bomber jacket? I'm not only making exercise a normal everyday kind-of-thing, I'm actually also dressed comfortably to get whatever job I have at hand, done!

So I've been trying to get pumped for the gym as of late, and one thing that gets me excited is the prospect of shopping for gym clothes. Before you judge me—I know it's very frivolous to want to dress up for the gym but hey, I live for fashion and it is already a part of my genetic code. My love for fashion doesn't just stop when I'm out with friends or shopping, it's ingrained in my identity. Also, as mentioned, the sportswear trend is of course, incredibly hot right now so it serves a dual purpose (gym wear, I mean). So while shopping for athletic wear, I came across the adidas ZX Flux! So okay, it's not exactly a gym sneaker as it is more for casual wear—but I super love its sleek design.
I'm usually very picky with the sneakers I wear for errands—I want them to look really trendy to the point that they stop me in the middle of walking to compliment my kicks. Call me vain, but I saw that opportunity with the adidas ZX Flux.

It's a very straightforward pair actually, and it is extremely comfortable when worn—I've always known for a fact that adidas' technology is no-nonsense and true enough, they boast of their superior torsion tooling which is perfect for when you're strolling around the mall, making your next shopping excursion and you won't feel that pinch on the arch of your feet as opposed to wearing constricting flats and sandals.

But of course, for every fashion maven out there worried about compromising their style and comfort, you can very much count on the fact that apart from the usual color-blocked designs, they will be releasing a variety of trendy prints and woven details (retaining the iconic three stripes of course). Think galaxy-print, think leopard, sneakskin, neon pop details, and watercolor print! It's a fit fashionista's dream!

So I say, let's give this a whirl next week! Here's to a brand new start with a new pair of kicks! Can't wait to show you my next #OOTD! Watch out for it.