Chiffon Top: Mango | Floral Culottes, Necklace: Forever 21 | Watch: Rolex | Bag: Balenciaga | Bangles: Hermes, H&M | Heels: Giuseppe Zanotti (same as here)
Photos by: Jessica Ann Magno
Two weeks ago, I had a shoot for SSI Life's web video in Hacienda Isabelle over at Tagaytay. I kidnapped my good friend Jam, of the Heartbreak Kid blog, and we proceeded to go our merry way. With her very American fiance back in the US to attend to his business and their wedding preps, I figured Jam needed a break from wallowing in loneliness and would rather bond with me over our current long-distance love affairs.
We arrived at the venue by 5 AM (it was such a long ride), though it is important to note that we left Manila at 3 AM (I made sure my driver Gus had enough coffee to chug to avoid falling asleep on the wheel). We were sound asleep the whole time in the back, but unfortunately, we didn't get the R&R we clearly needed. Thankfully, despite arriving at the place looking like the Walking Dead, the makeup artist managed to work her airbrush magic and gave me the healthy glow.
Anyway, while on set, I saw fellow bloggers David Guison and Robbie Becroft alongside other minor Star Magic and TV5 talents. Although I'm not the most sociable type–I'm not exactly a total social recluse (wrong blogger), so I managed to squeeze in a few pleasantries before retreating to some corner and yakking with Jam about our boys, weddings, celebrities, and designer garb. Thankfully, since I wasn't working with other fashion or beauty bloggers (just male bloggers who were very friendly and didn't give a flip about the industry issues), I didn't get the usual "how are things going in the blog-sphere" inquiries (clearly pertaining to this issue) that I usually get when attending shoots/events (would you believe, even clients from the corporate side ask us about this as well). It can get awkward, you know?
I don't want myself or my work defined by some petty issue orchestrated by a small and feeble mind. I don't want our legacy (JL's and mine) to be reduced to that of a legal case against a physically violent and libelous blogger. I believe that we are so much more capable than that–and I'm not just referring to industry standards. There is so much to life that can be explored and taken advantage of… so many things to do–fashion may be a wonderful art form that can be imbibed to the nth degree but it is not the end all and be all of things (and certainly not something you lord over someone and use as a gauge for mediocrity). At the end of the day, what should define you is your values, how you are raised as a person, and how you put it to good use–your educational attainment, your professional accomplishments, your principles, your depth, your experiences, and your emotional strength. Not your social media stats, not your endorsements, not your (fake) bags, and certainly not a horrible attitude cultivated since infancy from poor child rearing skills. 
So moving forward, I'm taking on a lot of tasks to enrich myself and my life–being more available to my friends, spending time with them, taking on more workload, diving into more social work, acquiring new skills, and traveling. I'm too young to be defined by something and certainly way too capable to be reduced in a box. I am proud of where I am and who I am today, and maybe a few more years, I'll have a lot more of concrete accomplishments (certainly not popularity votes given my "devil may care" attitude and bitchy resting face) but for the meantime, wait for it.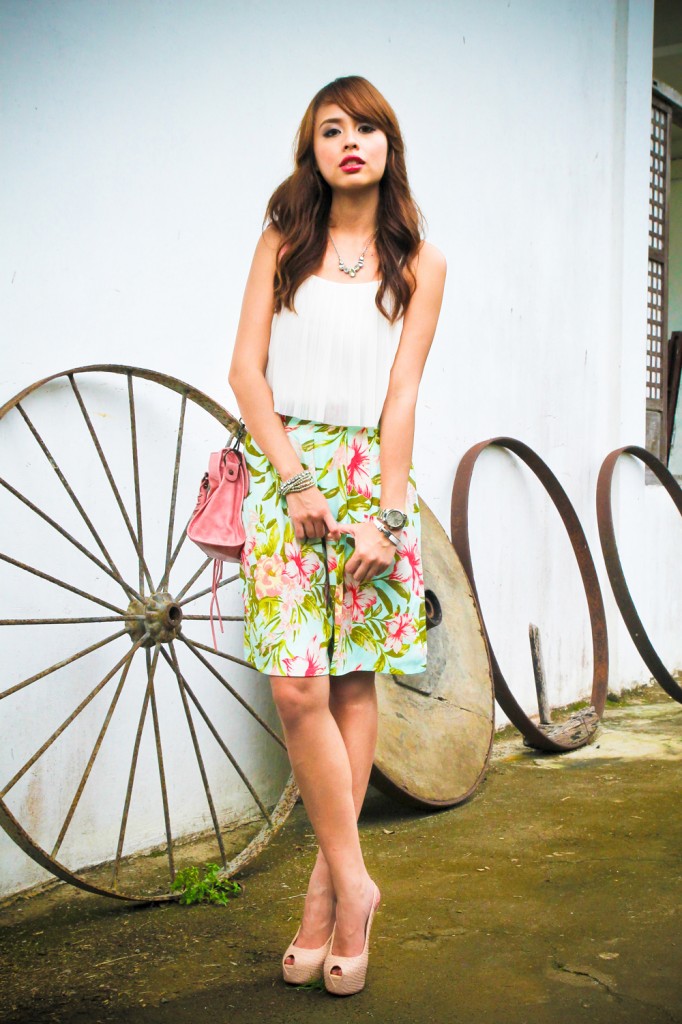 For special occasions (like this particular shoot), my tresses have to be fixed by a hairstylist because it's usually just nondescript straight and boring (but healthy, of course, thanks to my frequent salon visits and treatments courtesy of Matrix Professional). Thank God my hair is extremely thick so it has automatic volume but of course, I'm only human and there are days when it looks more unkempt than in place (especially my fringes). My hair is my crowning glory and I always want to make sure that it looks amazing every single day. So during shoots like this, I always dread having to subject my mane to super hot tools–of course, it is inevitable to utilize either a straightening iron or a curling iron to get either pin straight hair or voluminous curls. After a strenuous shoot, my hair would always comes out frizzy and limp. Thankfully, I was introduced to the hair-centric product lineup of Vitress during their Vitress Catwalk Launch.

When my hair is at a fragile state (especially when I come from a shoot), I usually have to step up on my hair product game. Normally, I don't like applying too much serums on my hair on a day-to-day basis because I don't like the sticky feeling but when I started using Vitress' Sun Protect Polish, I've found a wonderful option that isn't heavily scented, that feels really light and fresh on my head, and is pretty hand too!

Now I'm planning to try their cuticle coat line. It's of a very different texture but off the bat, I've been told by countless friends that it's actually really great! Try it out and see for yourself. Anyway, here are more photos of the shoot itself: