Floral Tube Dress: Peter Pilotto x Target |  Heels: Alexander Wang | Bag: Chanel (same as here) | Watch: Charriol | Bangle: Hermes | Necklace: Forever 21
So early this morning, I attended a briefing for a brand our advertising agency was pitching for. In the middle of the friendly banter, the brand manager delved into an insight stating how, based on research, "Millenials" are more focused on exploring different kinds of things compared to their predecessors. Scratch that, the term "focused" sounds too contrived or clinical… more of, it's becoming like second nature to them. Whereas the old generation would tread cautiously when making decisions or when acting upon something (trying anything extraordinary was unchartered territory back then), the Millennials, on the other hand, live by the "Just Do It" and "YOLO" ideology that's quite popular nowadays, where instead of questioning "why" they do things, they simply ask: "why not?" 
Although I don't condone recklessness of any form from my generation (yes, I fall under this generation, I had Encarta and Game Boy for Christ's Sake), I'm quite impressed that we're all empowered enough to be bold when it comes to doing things that we feel will benefit us. As little children, we are all taught to dream… but with Millennials, we don't just stop there, we chase our dreams! We're no longer constricted by society's conventional expectations and we refuse to. It may sound like a coup d'etat but it's really just self-actualization–looking for other ways to get a sense of fulfillment apart from the "tried and tested" route.
Plus, we're also really lucky to live in a world where it is prepared to be much more tolerant, supportive, and less judgmental… a society that's more forgiving, in fact. A place where we are encouraged to experience failure so as long as we all get back up on our feet and learn from our mistakes.
So, my co-Millennials, living in this reality isn't so bad! Cheers to having that innate compass in knowing where to find the road to happiness and for knowing that in order to exist, one must live (and live fully).
Anyway, this was the outfit (this is my second Peter Pilotto x Target Dress, the first being this one) I wore to a luncheon for my boyfriend's family's scholarship foundation a month ago (yes, this is long overdue) at the Tower Club. We were there specifically to interview and assess the candidates applying for scholarship. It was a very humbling experience, getting to know about the struggles and hardships of these hardworking individuals–plus, quite uplifting to know that there is still a chunk of humanity who appreciate and see the importance of education! Here are some more photos: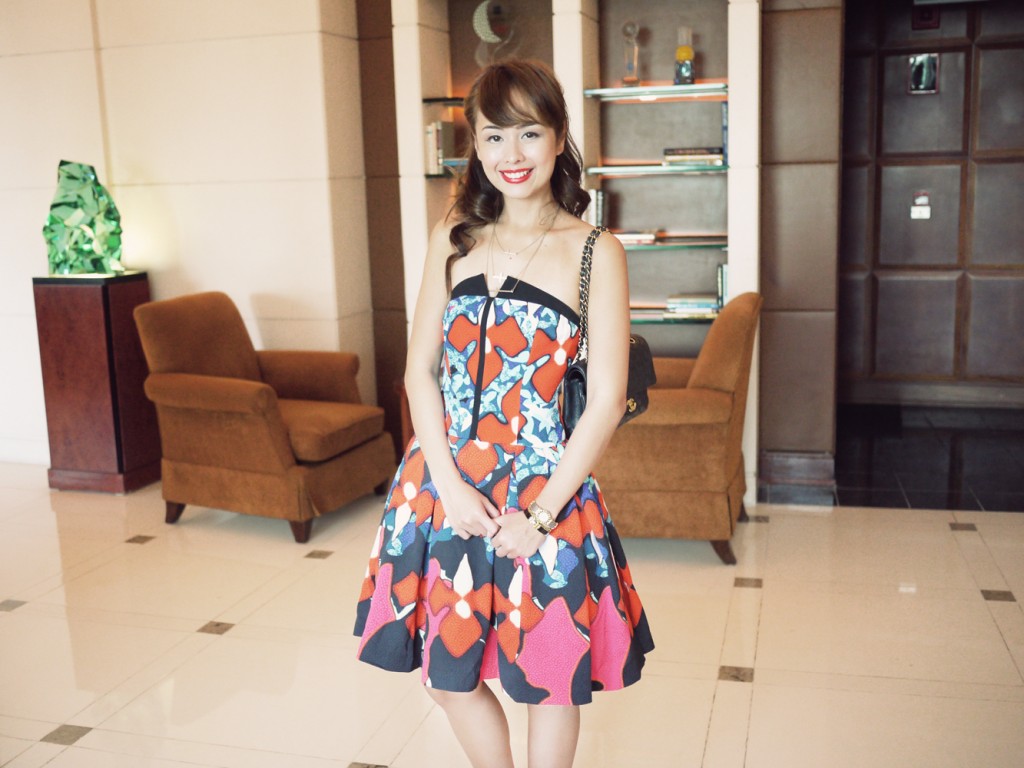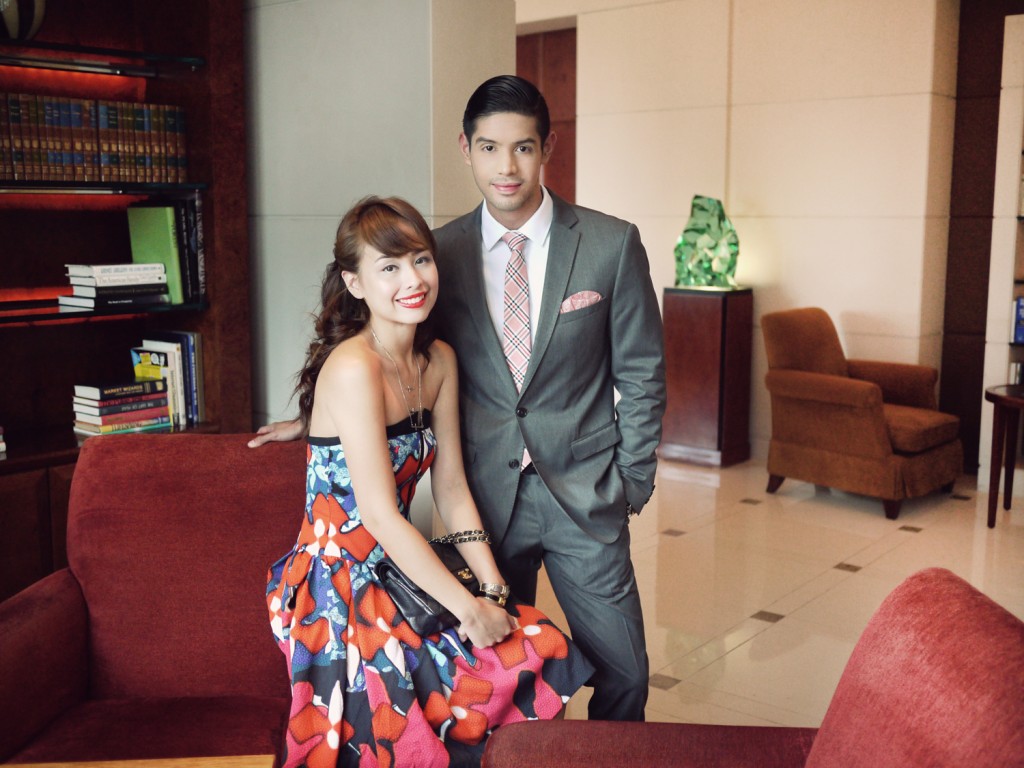 As most of you may already know, I was not able to accompany my boyfriend to Barcelona because of leave-related concerns in relation to my new employment. Although I was disheartened by the situation, my only reprieve was that I didn't have to go through the arduous task of packing and organizing my travel essentials… which is truly a nightmare for someone like me. When I was young, I was mostly drugged by my parents with Nightol in trans-Atlantic flights to cure my anxiety because I always had this uncanny tendency to panic in the middle of a flight looking for my cables, my books, my toothbrush, and what not (I almost lost my passport once too, in a Singapore trip with my sister and boyfriend). So if you're anything like me, you're going to heave a sigh of relief when the idea of "traveling" comes up thanks to Adorabella!

Adorabella, meaning "Adored Beauty" in Spanish, is a line of chic and pretty functional organizers for the usually pre-occupied and multi-tasking go-getters! It's perfect for individuals who are OC… and likewise, surprisingly, it is also perfect for individuals who are NOT OC (like me).

Given its Spanish roots, these products would have been so perfect to bring along with me in Barcelona. However, given the circumstance, this means I'll have to keep my organizers safe and sound from prying hands (ie: friends who adore this) until my next trip (probably Cambodia, who knows, let's see how my schedule pans out)!

Don't you just love it? Let me take you through some of my favorite products! Starting with the pouch above that states: "Travel Fund." These are called the "Amara Save Up Pouches" that allows you to segregate certain funds.

Then they have the Bronte All-Around Organizers. Since I mentioned that I nearly lost my passport in a Singapore trip, this is a handy little thing I can use to keep all my travel documents in one place!

The Floriza Cellphone hanger is also quite the innovative product, where you can slip your phone in the pouch while it charges.

There is also the Calix Burrito Organizer which is heaven sent since I carry around so many gadgets–I have a Macbook, an Ipad, an Iphone, a Powerbank, a Sony Xperia, and an Ipod! This basically just organizes it all!

If you want some organization in your life, I recommend you to check out Adorabella's Facebook and Instagram, to get your own organizers. Trust me, i will change your life!