Striped Halter Cropped Top, Red Heels: Zara | Assymetrical Skirt: Paradise Treats | Sapphire Gold Earrings and Necklace: Heirloom | Navy Belt: Salvatore Ferragamo | Watch: Charriol | Bag: Fendi | Bangles: Cartier, Tory Burch
A couple of days ago, I went to the Preview Magazine blogger lunch hosted by editor-in-chief: Pauline Juan-Suaco at the newly opened Piazza Privato Hotel in Shaw Boulevard for a casual gathering. I didn't know what and who to expect, quite frankly, those were the least of my concerns… I was just psyched to finally dress up in style and attend a day event–something I haven't done from the onset of my blogging days due to schedule conflicts (being employed, after all, prevented one from doing anything from 8 AM to 5 PM on weekdays). It's a nice change, being in this state of unemployment–I like waking up with having nothing to do, I like going to the gym in the morning, I like shopping in the middle of the day, and I most especially like vegetating on my bed while watching mind-numbing reality television but… and I have to say: but, I can't do this forever. No, I can't even do this for more than a month! The chaos is killing me, and I feel unproductive–which is most probably why I attend events, take on meetings and interviews, in a snap, just to keep my mind sharp.
Upon arriving, I was shuttled to the restaurant and introduced to the staff (a select few, rather) of Summit Publishing–some of whom, I've already met in the past along with Pauline herself and the developer of Privato Hotel: Gab Perez, a former Ateneo batchmate. We were, surprisingly, the very first two bloggers to arrive (Joanna and I)–then again, we're a stickler for time and schedules so that was to be expected. A little later, Kim Cam Jones arrived and sat in front of me–beautiful and fresh despite donning zero makeup. It was a quiet albeit pleasant affair; everyone interacted with one another (or at least, those within our radius) and we were eating ridiculously good food.
When I announced my resignation a month back, almost everyone I worked with asked me: "Why don't you try out the magazine industry? You're such a great writer and fashion is your passion so you'd be a perfect fit!"
Honestly? I don't think I'd survive. There was a time in my life when I actually thought I wanted to be a part of the glitzy, glamorous world of Magazine Publishing but that was a decade ago, back when I was an idealistic teen heavily influenced by chick flicks like: The Devil Wears Prada and 13 Going on 30. I've always thought I'd want to be in a workplace where (almost) everyone worshipped Phoebe Philo and donned Chanel–attending events in 5-inch heels, rubbing shoulders with fashion designers, and comparing the latest handbag with fellow colleagues.
I haven't even scratched the surface! Working for a Magazine is tough shit, seriously–yes, it is shiny and pretty on the outside but it's sweat and blood on the inside. Maybe that's why people who rise above ranks are cut-throat! I've known of idealistic people coming in and leaving in a matter weeks; the brave souls who stayed are beyond recognition. Okay, maybe that's an exaggeration but, as fun as it seems, there's a lot of hard work involved. I'll stick to advertising and marketing, thanks!
I like fashion–I live it, I breathe it, and I even dream of it. But I love it so much, I don't think I can ever turn it into something other than a hobby. I associate fashion with happy thoughts and if I infuse work with it, I might just taint it for the rest of my life.
So yes, I do have so much respect for the people in the Magazine industry. Interacting with them and seeing them plucked out of their usual setting, I was able to appreciate them even more–people with the same mindset and passion for fashion, only being surrounded by it 24/7 without being overwhelmed. They are definitely not as scary as I thought! They're just like you and me, people living their dreams.
Here are some more photos of my outfit: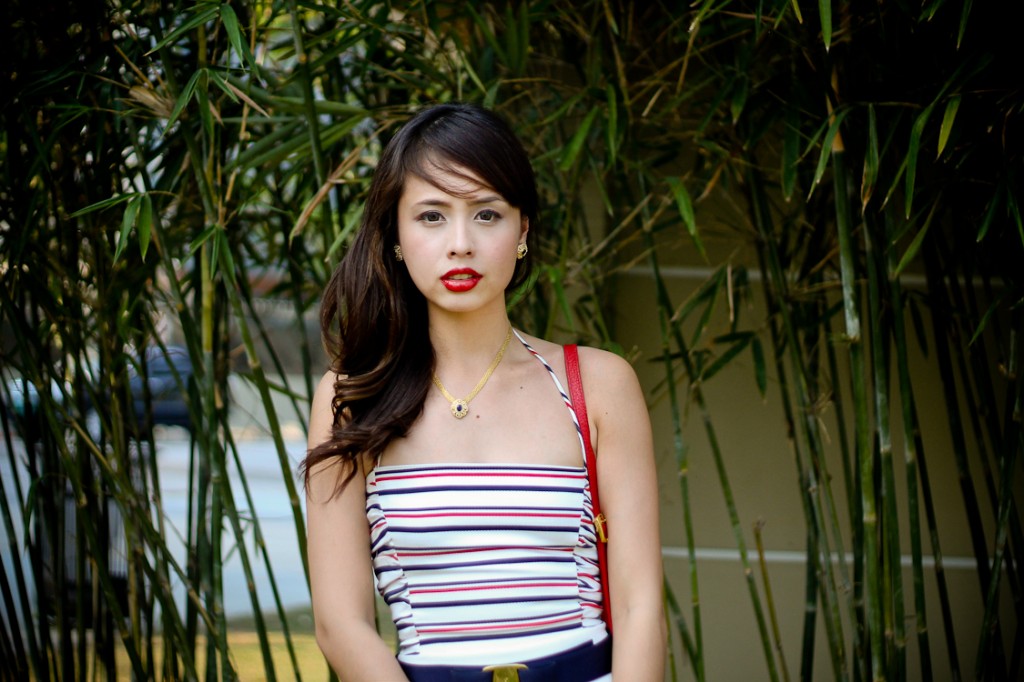 And then here are some more photos of the day itself:
Before I forget, I would like to share with you the April Issue cover of Preview Magazine. Don't you just love the simplicity of their new cover designs? I like that there aren't much blurbs involved anymore and it looks cleaner and modern. I also like their cover girl choices as of late! Let me know what you think!