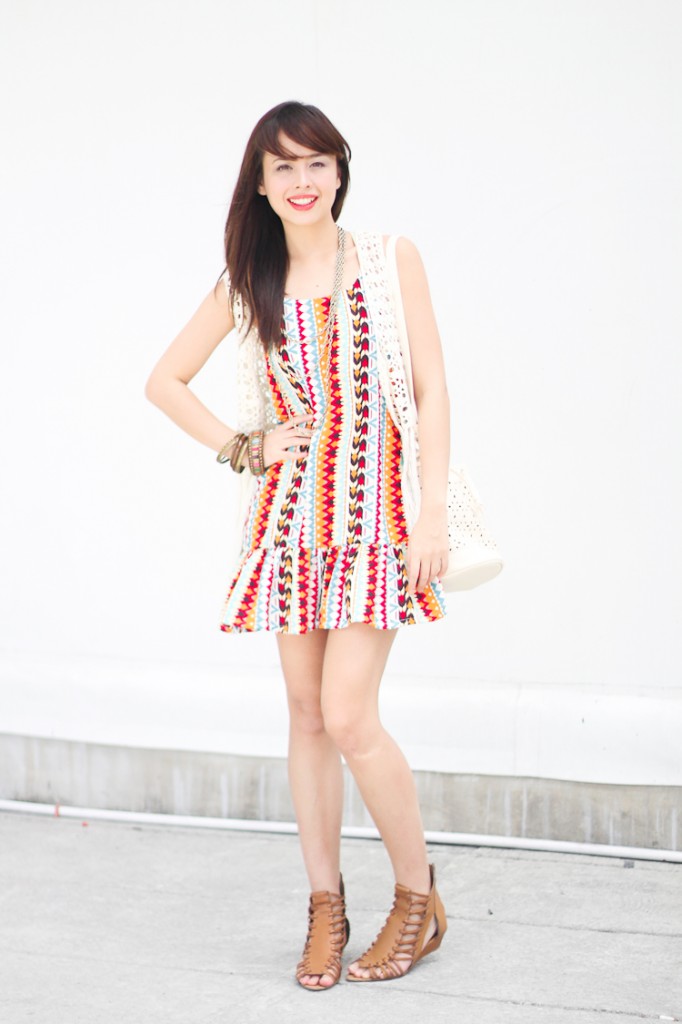 Dress: Paradise Treats | Bag: Mumi Bags | Crochet Vest: C&A | Necklace, Bangles: Forever 21 | Sandals: Zara
Can I just say… I had the time of my life last weekend visiting the second wave of the Manila Sundance Bazaar? I mean, I thoroughly enjoyed the very first edition of the Manila Sundance Bazaar but I didn't think anything–not even the second one–would be able to top that blockbuster experience.
I was sorely mistaken, of course! The second Manila Sundance Bazaar had all the previous winning elements such as: shopping, hipster music, food trucks, and the like… but it was bigger, bolder, and better this time around! It was an over-all great experience and I'm so glad to be a part of it. I mean, I don't normally go to a lot of events, moreover bazaars–I promote a few but I only ever go to Manila Sundance and Supersale/Superb… which is a testament to their quality really (reputable brands, good food, and great location).
So I applaud the MSB organizers for a job well-done, especially Marika Callangan–the girl who made everything happen. I can't wait for the third set! I'm also pretty stoked to have bonded with a few sellers–I've learned so much from them, shared so much stories, and they've all earned my respect. I'll go in-depth on my learnings particularly to blogger-client relationships in my next post.
For now, enjoy my hipster-inspired outfit utilizing articles of clothing from some of the Manila Sundance brands! I was wearing something I believed, match the over-all feel of the place and the event. So music festival ready!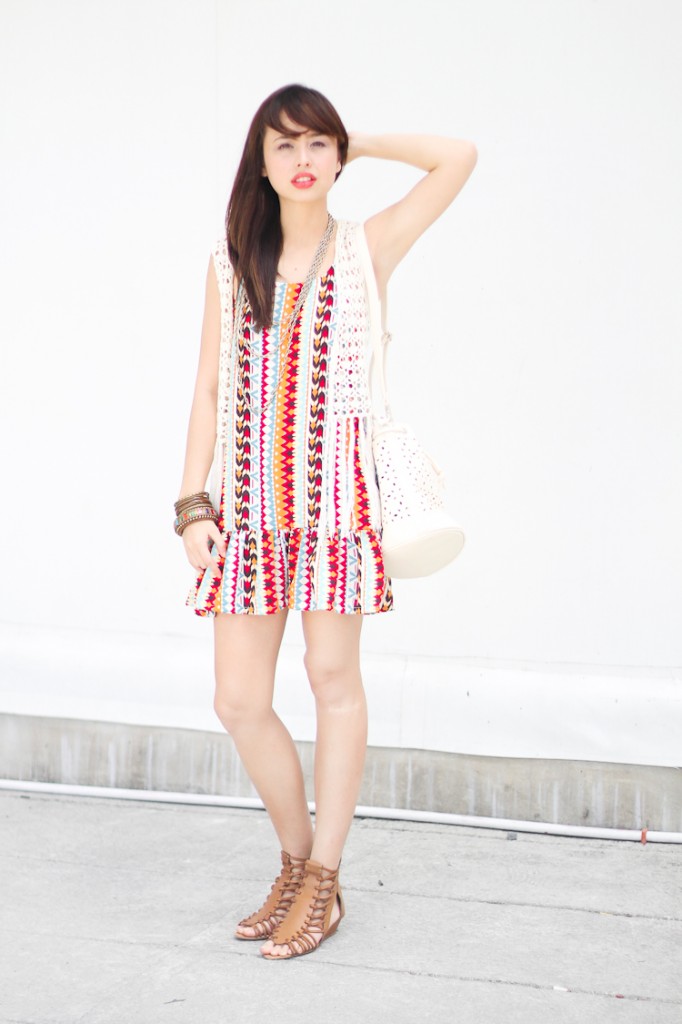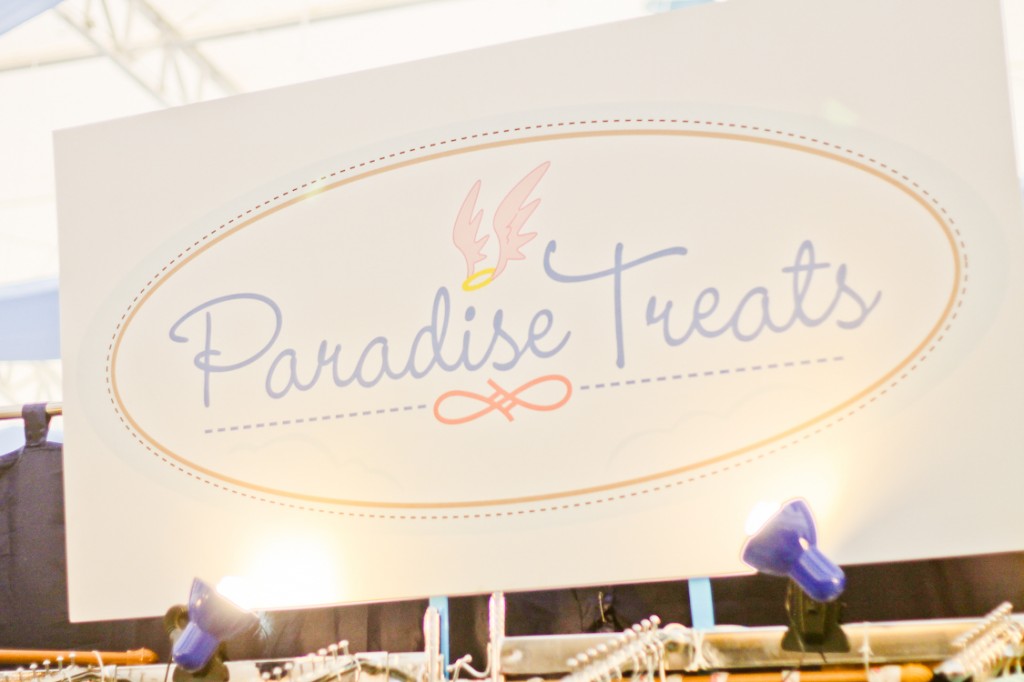 Jhajing is a cult favorite of mine since the Supersale days! I was so glad they had their own booth and even more elated that they made me choose to keep some of their pieces.
Borabound is a new brand specializing on "Island Life" shirts! It was their first time in MSB (or bazaars in general, I think). I especially loved their attention to detail–from the high quality cotton fabric, to the prints, to the fonts, and down to their collaterals.
I loved shopping at the Perfect Fit Shop for dainty, girly pieces! I can't wait to wear them and show you guys!
I got myself a lavender version of the above bags from Oh So Phine! It was so cute! The leather flap detail reminded me so much of Hermes. Why not go for an inexpensive, summer version with these yummy colors?
I love Indie-Go's aesthetic–I love the whole Bohemian Chic vibe! It helped a lot that their booth was so pretty. My saying it's pretty doesn't do it justice! Everything inside their store is so pretty and hippie!
These hats from Short Cuts are to die for! It offers a new perspective for Street Wear apparel.
I love the arm party and the one-of-a-kind limited edition Nike Roshe Run sneakers from Shopaholic & Hubby. I swear! Their booth was also shared with Fab2Find, a brand that offers dainty feminine pieces for ladies!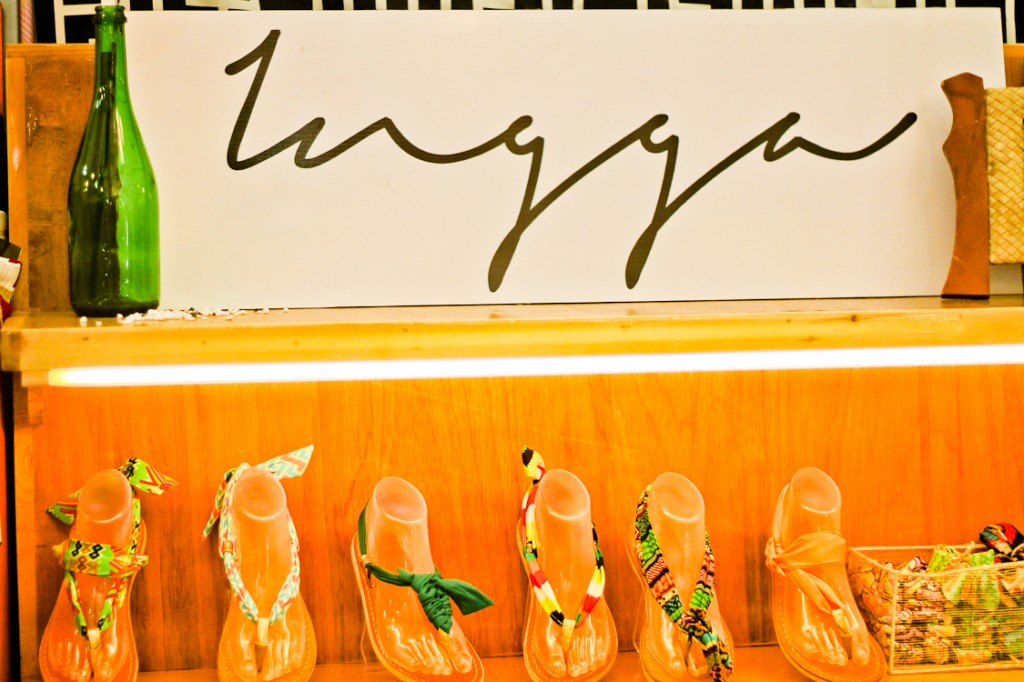 Finally, another booth favorite… and one of the most innovative products I've ever seen lately! Ingga Sandals provide customers with a base and 3 sets of straps you can twist and style differently–perfect for beach-bound fashionistas like me, who want a little something, something for the beach! They are also bang for buck, I tell you!
Anyway! Hang on to my next blog post wherein I'll tackle my purchases and my learnings!