Neckpiece: Stradivarius | Chiffon Tunic with Beaded Cuffs: Zara | Skirt: Fashiondipity | Bag: Louis Vuitton x Stephen Sprouse Collab | Heels: Chloe | Aviators: Ray-Ban
It was, yet again, another gloomy morning when I decided to document this particular outfit. Ironically, the orange seemed terribly fitting for the Fall/Winter season. Likewise, I've always associated the latter with feelings of melancholy and wistfulness–and I have that Charlize Theron/Keanu Reeves angst love story movie I sobbed through as a fourteen-year-old, to blame.
Despite such mentality, I was dumbfounded by the casualties brought about by the violent downpours and the bipolar climate changes our country has experienced as of late. I guess, with Christmas drawing near, disasters are something you hardly ever think about or something you entertain preparing for be it physically or mentally.
It seems to me that Mother Nature has a propensity to lash out on a yearly basis only this time, it seems so frequent and intense. There's no one to blame really.  I don't think anyone would have been prepared enough for what was coming at the time. Better to cease pointing fingers and to just focus on what you can do now to help.
Watching the news as of late can be likened to watching a train wreck–it's depressing and morbid but you can't help but not look away. Coming across various social media posts and photos, I am accosted by heartbreaking images and stories of those who are victims of Haiyan/Yolanda. Yet, no matter what I do, the hotlines I recommend to people, and the money/food/medicine I donate, I still feel like I'm not doing enough.
Truth be told, I've been resisting the urge to blog recently–if only because it didn't seem appropriate and sensitive enough to do so over the weekend given the state our country was and is still in. Now though, I figured, perhaps it's best to use whatever means necessary… or in this case, whatever platform is available, to solicit help for the victims of Haiyan/Yolanda. Maybe if we all do this together, we can make a difference. Here are small ways we can help…
Donate a fraction of your salary or savings… a little can go a long way!
If you have relief goods to spare… specifically: water, canned goods, medicine, and old clothes–here are drop off areas: 
1. Department of Social Welfare and Development (DSWD)- DSWD-National Resource Operations Center (NROC) Chapel Road, Pasay City (going to NAIA2). Contact number: (02) 851-2681
2. Philippine National Police

– PNP Gymnasium, Camp Crame, Quezon City. Contact numbers: 0915-333-8685, (02) 722-0650 (Police Senior Superintendent Teroy Taguinod)

3. Operation Tulong Bayan

– Balai, EDSA corner McArthur Ave., Cubao, Quezon City. Contact number: 02-913-6254; or

– The Commissary at Whitespace, 2341 Chino Roces Ave Ext. (formerly Pasong Tamo Ext), Makati City. Contact number: (02) 729-0030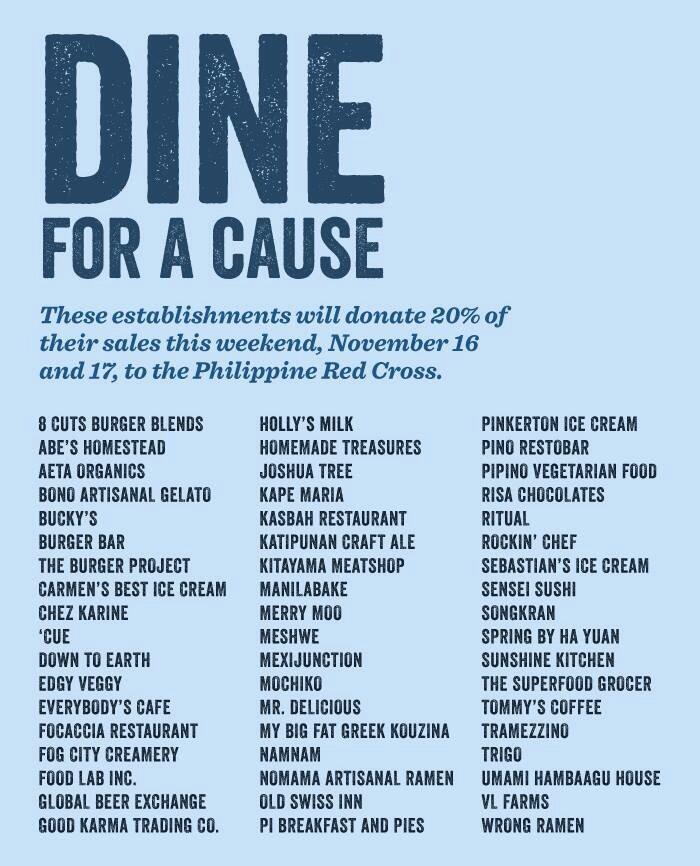 There are so many ways to help, really. It doesn't have to be financially or materially, any help will do. Hang on to facebook or twitter or watch local news channels to find out how.
Anyway, on a lighter note… here are some more photos of my outfit: