Pink Knitted Sweater: Stradivarius | Light Pink Tank Top: Mango | Bag: Chloe | Floral Shorts: Suiteblanco | Heels: Fendi | Necklace: Forever 21 | Bangle: Hermes | Watch: Gucci |Rings: Aldo
Due to exams and Pep Squad practice, I haven't seen my sister in over two weeks. So last Saturday, my boyfriend and I decided to take Paige out to SM Aura (though it wasn't her first time there) for a quick and casual shopping stroll. The shopaholic in her (don't let her shy nature fool you) ended up with a lot of school-appropriate buys so it was a pretty successful trip!
Because it was nearly a little past dinner time, we decided to dress up in comfortable and warm clothes. We had no plans of staying long anyway. Plus, the weather recently has been gloomy and unforgiving so I figured, it was the most fitting time to actually bust out my sweaters ergo… my no-brainer outfit.
I used to have a phase back in college where I would only wear huge chunky knits with shorts and booties–at the time, the Japanese fashion magazines would refer to it as "Mori" girl style. "Mori" girl basically translates to "Forest" girl, and the style concept is "dressing up like a girl who lives in a Forest."
Anyway, I don't think my outfit for this photo set would qualify as "Mori" girl… I haven't actually imbibed that fashion archetype for the past 3 years but being able to feel the knit fabric on my skin made me a slight bit reminiscent.
So off-hand, I apologize for the very brief exposition… you know that I normally like to narrate a lot. It's really not in my nature but I'm feeling under the weather today so I'm giving in. I'm sure it's nothing too serious though so rest assured, I'll be back in tip-top shape tomorrow (fashionably, of course).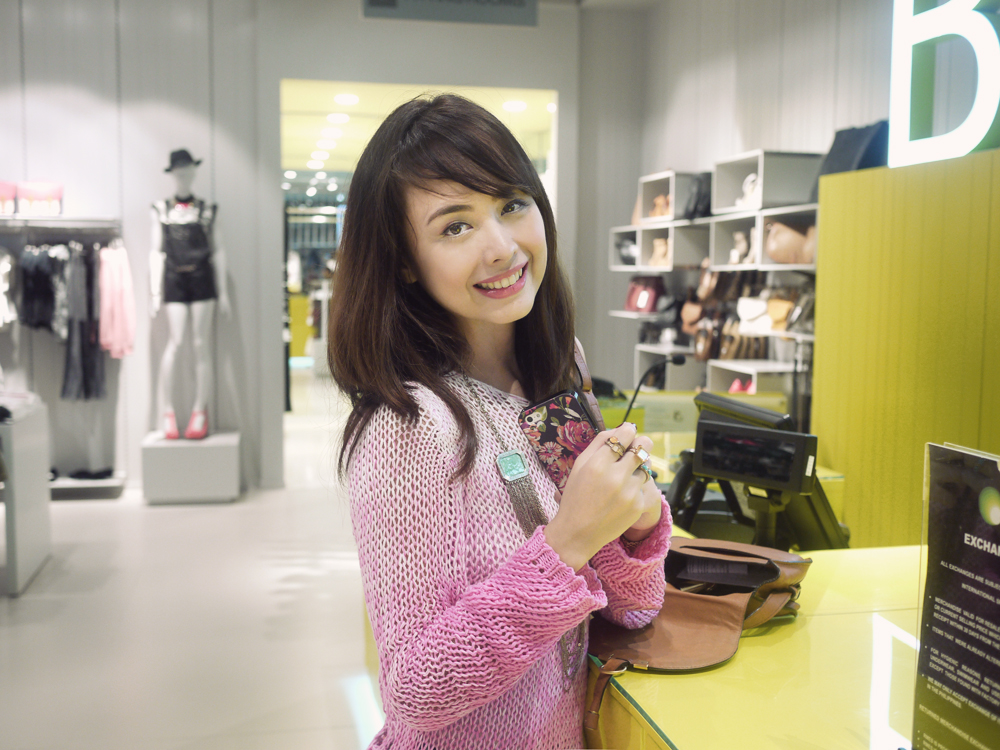 My Monthsary gift for the Boyfriend–a Limited Edition Nike Roshe Leopard in Volt that isn't available in the Philippines.
I sometimes forget that I actually own this Chloe mini Marcie. I guess it's because it's really to tiny to fit anything save for my phone and some loose change. I only ever take it out when I'm traveling and even then, it ends up being unused yet again because I can hardly fit anything. Now though, I'm having a renewed appreciation for it so you can bet on seeing this baby often.
Here are some amazing food shots from my talented boyfriend! Follow him on instagram: @enzoladrido!