Dress: Urban Dressing | Wooden Bangle: Promod | Color-Block Shoes: CMG | Straw Clutch: H&M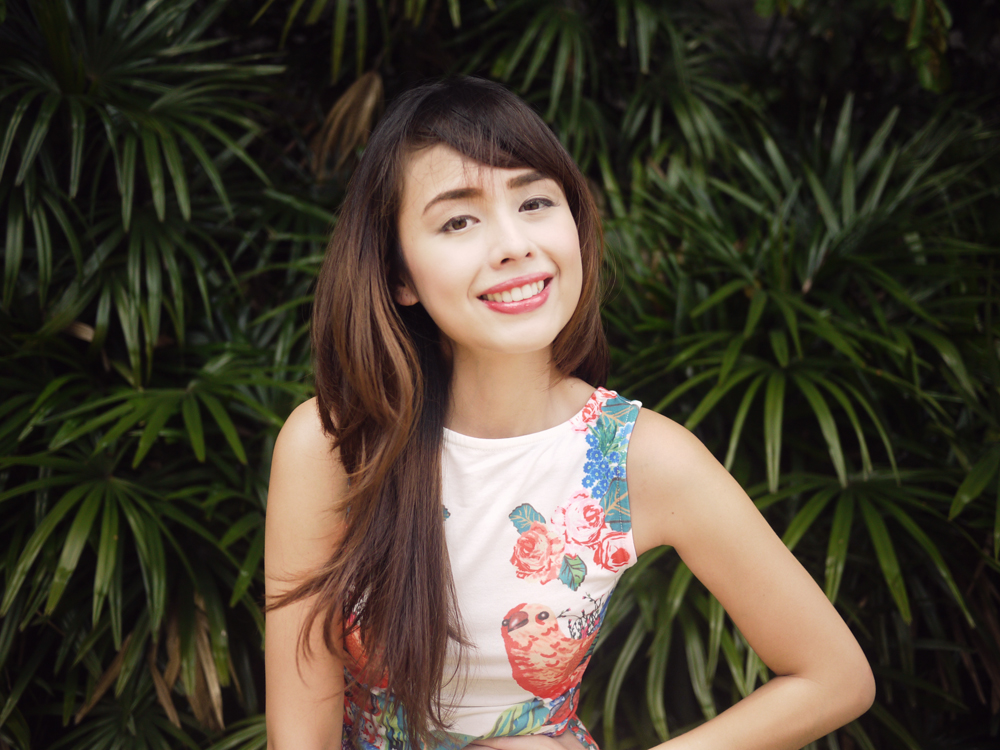 Honestly, when I don't have multiple accessories on, I feel underdressed. Call me juvenile but I'm just being honest. I could recall this high school classmate of mine who told me that if she so much as forgot to put earrings on when she'd leave the house, she'd feel buck-naked… and now, I finally understand her.
Before you lambast me for being so trivial, let me assure you that it's nothing personal. I reserve judgment for those who make do with hardly any hardware. It's a "me" thing–as in, it's a rule that I only apply to me.
I like to accessorize, sue me. I'm sure a handful of fashion bloggers and feisty fashionistas will tell you the same thing. Of course, I'm not really one for edgy pieces but I like them when they're attention-grabbing and pretty. My staple outfit combo without fail consists of something around the neck coupled with a little something around the wrists (if I feel hardcore enough, I'll have something around the fingers as well).
If there's anyone to blame for this compulsion, it would be Lauren Conrad and her book on style. I've devoured the chapter on how to layer necklaces and I've been experimental with jewelry since.
I shouldn't also forgot my good friend Weelisa, who plays a vital role in shaping my opinion on accessories. It was through her that I realized accessories were a good way of complementing all sorts of outfits known to mankind. In fact, we both went to shopping trips (here and abroad) wherein we only hoarded jewelry.
But as my reader, you know me… as principled and steadfast as I am, I also like to think out of the box and deviate. I believe that thinking out of the box will allow a person to grow, develop, and discover (not just in fashion, of course). So yes, there are days when I'd wake up and push myself to do something out of the ordinary.
So when I wore this particular outfit, it was just "one of those aforementioned days." Difference is in the nitty-gritty. With hardly anything but a bangle on, I decided to adapt extreme "minimalism" into my wardrobe for the first time since… forever maybe.
I had this dress from Urban Dressing stowed away for a special occasion–I just couldn't figure out how to style it right. It's just so pretty to waste on a random day, don't you think? The print is utterly divine–the orange hues were tangy and fitting to the swirls of reds and the greens all over the dress. If I wore it out, I'm sure I would make such a huge statement (I managed to, by the way, with people asking me left and right where I got my dress). So I wanted to make sure I did this dress justice. If I were to add an accessory, I might just make it compete with the dress–which I thought to be the centerpiece of my entire ensemble.
So I decided to keep things simple.
It's not your typical hardworking outfit, mind you–I don't think dresses require so much styling in general, but they're still equally as nice as your everyday tops and bottoms. This particular dress is mere proof.
Here are some more photos! I will be announcing the winner of my Mendrez shoe giveaway contest within the week! Hang on to it!