White Off-Shoulder Top: Apartment 8 | Floral Skirt: Ever New | Necklace: Claires | Bag: Hermes | Watch: Charriol | Rings: Accessorize | Bracelets: H&M | Wedges: Mendrez |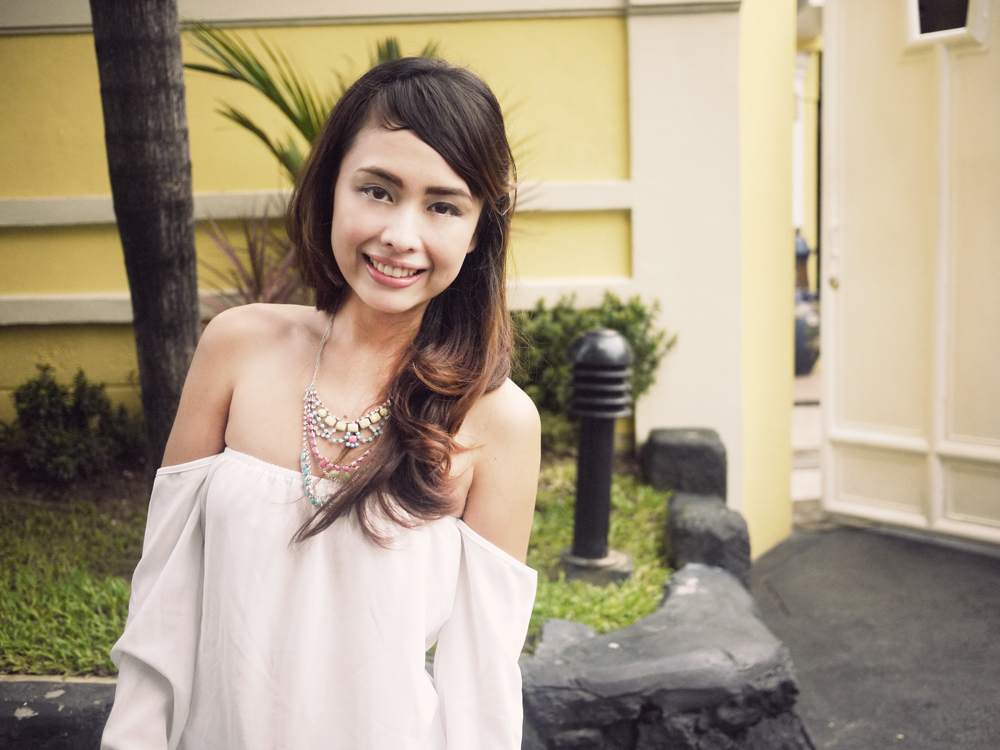 Sometimes, I feel, I have way too many thoughts. They're intrinsically similar, I think, but I feel like I have to note them down. So…
I love the fact that life is all about "progression"–always moving forward, never backwards, never sideways, and never on a complete standstill. You always live for the day, the hour, the minute, the second, and down to the diminutive value of a millisecond… and the best thing is, you'll never know what's going to happen next or at least, not fully. That's the clause of living in the present–you can't go back to the past, and you cannot be certain of the future.
Life is all about spontaneity, surprises, and making the most out of everything. It's the great equalizer: everyone is allowed to have a future. So no matter who you are, where you're from, what you did (almost like that Backstreet Boys song), you will always move forward–literally (unless you stop living figuratively and literally)!
It is safe to say that there is beauty in uncertainty, and beauty in the unraveling. The future is something we can't stop from happening; it is privy to manipulation but in the end, still a gamble–nothing is ever foolproof. We'll never know for sure, the outcome of anything–stock markets, World Wars, technologies, epidemics, so on and forth–it's just not possible (unless a time machine is built in the far future). What will assure us of a somewhat positive and favorable outcome is if we work for it, towards the future that we want… to live at least. In the end, we can't stop living, so the most that we can do, is inhale, exhale, and keep on doing what we do until we find that sense of purpose.
This was the outfit I wore today–I wanted to put on something casual and fun while doing errands. I know it's a work-day Thursday but thankfully, I was given an offset for flying to Cebu last Saturday for an event. So I went around the metro doing what I had to do–going to the bank, paying my bills, and the like. It was so muggy that I felt like my hair was in a total disarray from the humidity! I would probably have sweat buckets if it weren't for the airconditioning. I managed to squeeze in a little gym time before dropping by my boyfriend's house (so we can go together and visit Joanna in the hospital). When I arrived at quarter to five, it was already gloomy and dusty outside. I was feeling a bit lazy to grab my flash so I ended up with somewhat dark photos with scrambled camera settings. On the bright side, I really like this outfit though so I decided to trudge on.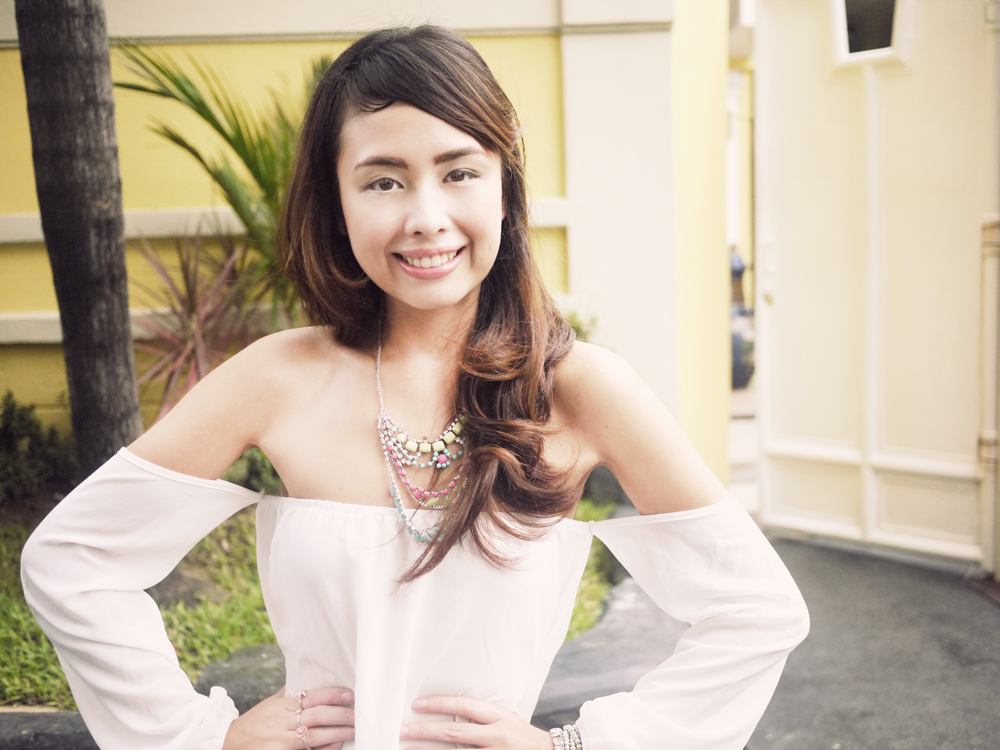 Before I forget, I love this pair of wedges I got from Mendrez Philippines. It's comfortable and snug–I'm a huge fan of their wedges, really. When I visited, their stores were all on sale so you're sure to get a good deal if you drop by. So again, it's the time of the month where I will be giving away a pair of shoes! Do you want your own pair of Mendrez Shoes? If you do, join by commenting in this entry with the following details:
Name

Email Address

Follow my twitter page, retweet my tweet, and then comment with your twitter handle
Follow my instagram page and then comment with your instagram name
Like Mendrez Philippines official facebook account and comment "Done."
BONUS (double your chances): like my photo on Chictopia 
Looking forward to your entries!