Kenzo Sweater: Naleigh Shop | Skirt: Zara | Necklace: Ever New | Bag: Celine | Sneakers: Nike Free | Watch: Charriol
The thing I got to bring home with me, fresh from Hong Kong, is this renewed fascination and appreciation for street wear–think Kanye West or Nylon Magazine or Stussy. Streetwear basically, is a genre of contemporary fashion that's a marriage of sports wear and edgy military garb; it is often the style associated with the hiphop subculture.
The Hongkies (pardon my political incorrectness, I am Chinese anyway) somehow, get this style down to a tee. I'm not entirely sure if it's "their" aesthetic or if it's innate. Whatever it is, I think it's a very practical way of dressing! From now on, I think I'll be incorporating streetwear into my wardrobe.
Here's an experiment I did on my way back home. I figured, I wanted to be comfortable in the plane anyway so why not? What's your take on street wear?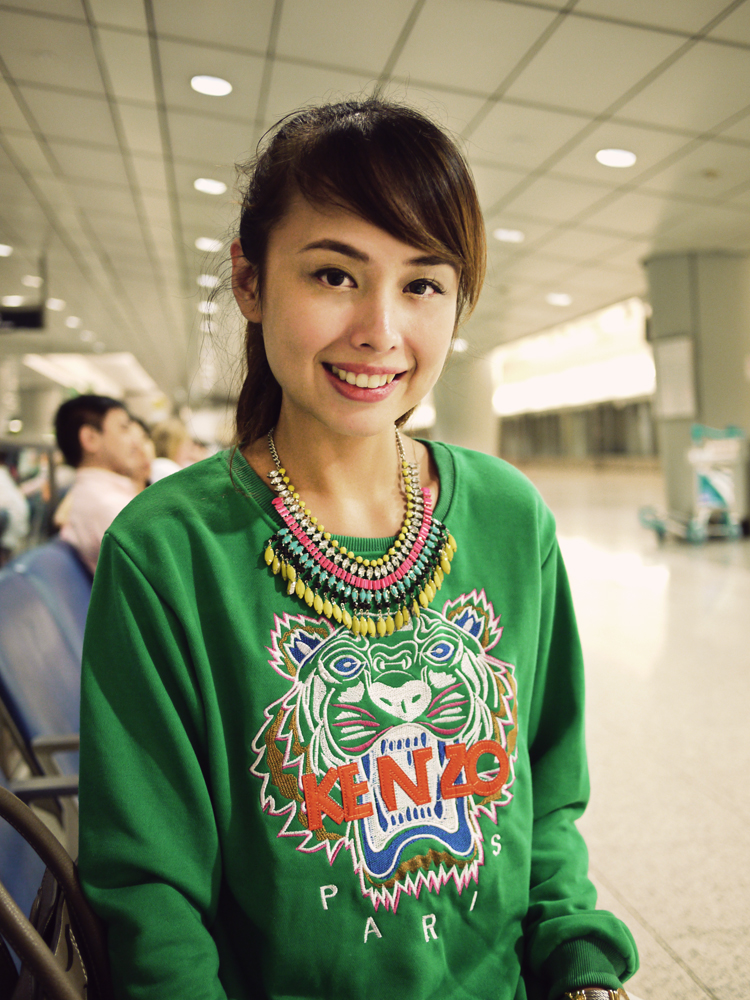 Here are some more photos from the last day of our trip (starring the awesome boyfriend)!
By the way, here are the winners of the Moments contest! I had so much fun reading through the stories and I most definitely can relate with all your precious moments. Unfortunately, I have to choose only 2 though (but rest assured, there will be another contest coming up this week! Stay tuned…)