Matching Top and Bottom: Granville Road, Hong Kong | Necklace, Heels: H&M | Bangle: Hermes | Watch: Charriol | Ring: YSL | Bag: Chanel
This is my reality. This is life, as I know it. You can either relate to my musings, or you can stand a chance to learn about it. All else, you can refute my beliefs, but that would be moot.
From my vantage point, life is sweet. I don't just think it, I know it. From the exterior, it is shockingly vivid–much lik the color "red." It is bold and it is plain lively–there is always something happening, and every single day is an opportunity to be better, to live more, and to be wiser. On a day-to-day basis, I interact with a diverse set of individuals and they all come from different walks of life. They each tell me a story about their lives–or their perception of it, and I listen and breathe it all in. This is how I also acquire knowledge, apart from "learning from experience/failures."
On the inside, you can encounter chunks of bitterness–ones that are made up of intrigues, betrayals, misunderstandings, and tribulations. I guess that's the surprise you get out of life, that not everything is smooth sailing always (but I'm sure you already know that). I'm not even going to say that the key is to "rise above it"–enough of those inspirational speeches, I've already done that a few posts ago. What I'm going to tell you is this: don't question why it's happening, understand how you can use it to your advantage. This adage, is up for your interpretation.
When you reach the core, it is delectable and scrumptious. It is a medley of sensations and emotions–colors, sounds, textures, happiness, sadness, restlessness, defeats, victories, so on and forth. Perhaps an imprint of the life I've lived and the life that I continue to create. I don't regret anything and I don't make excuses for my actions–life's too beautiful to dwell on the what ifs and the shoulda, woulda, coulda.
It is what it is, and it is what you choose for it to be. My thirst for life, my hunger and drive to live my life on my own terms is simply insatiable.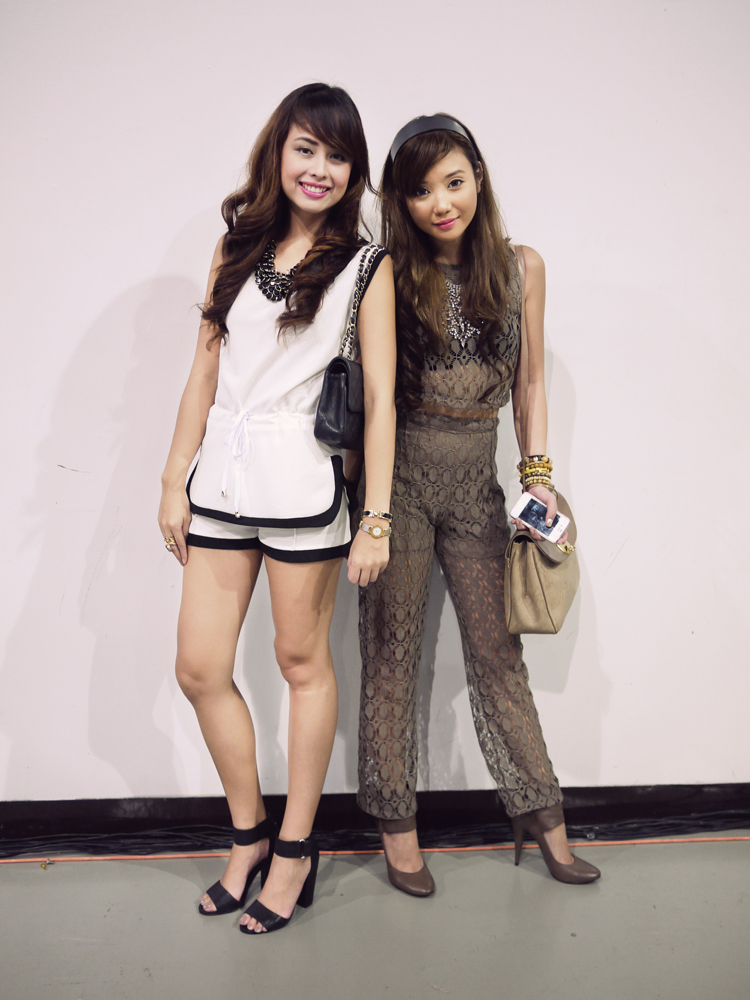 This was the outfit I wore when I dropped by the Superb Bazaar, to check up on Glitterati. I was gunning for something simple and minimalist–a no nonsense garb. I wanted something comfortable too so I took out my favorite purchase from Hong Kong: this matchy-matchy top and bottom garments I scored from a building in Granville Road (it wasn't cheap, mind you).