Cropped Denim Top: Wrangler | Headband: Bazaar Find | Plaid Swimsuit: Dorothy Perkins | Necklace: Forever 21 | Denim Shorts: Topshop | Beaded Bracelet: Cesa-Ries | Gold Bracelet with Elephant Detail: My Gilded Nest | Bag: Coach
Once again, we've indulged in our little slice of paradise by taking a break from the bustling City for a relaxing weekend at Punta Fuego.
The "fitness crew", as we've dubbed ourselves (comprising of JL, Enzo, his best friend Ice, and myself–plus my best friend Jules and our exercise buddy Joel who aren't present during this trip), were all originally planning to take Cebu by storm for Sinulog 2013. We figured, it should be fun like Labor Day in Boracay, right?
So during the latter parts of December and on to the start of January, I was busy coordinating and consulting with my parents and friends to fashion an adequate itinerary. When we've gathered enough information, we all decided against the idea; we figured, we would rather visit Cebu some other time for its beautiful beaches rather than party it up in some crowded avenue and contend with beer being poured to our heads. 
Hashtag: Old.
Or, #sosyproblems–whichever sounds funnier.
Hence, we decided to have our very own Sinulog in Punta Fuego. Sure, the sweltering heat was still present but it was accompanied by fine sand, suntan oil, the sound of waves, and room service–maybe a little dancing but that's just Enzo and JL re-enacting the White Chicks dance sequence (which I think I'm forbidden to post, ever). Unfortunately, there were no beer showers, feathered headdresses, and stray elbows hitting anyone sharply by mistake but hey, I think we can make do with a bottle of Stolichnaya, cute floppy hats, and an ipod dock. 
Call me domesticated but I can't frankly think of a better way to spend my weekend.
In the end, it doesn't matter where you get to spend your time, it's who you're with that makes all the difference.
The denim button-down I'm wearing on top of my retro-style bikini is from Wrangler–one of the very few denim brands with over a century's worth of denim heritage. I wore this on the very first day of the trip, thinking it would come in handy while I was doing some major hauling–as in, carrying liquor bottles and carrying paper bags from our impromptu shopping trip at Nuvali.
Speaking of overflowing suitcases, thank God for my handy Envirosax Eco-bag. It's where I keep my dirty laundry and used towels. Instead of asking for a plastic bag from the resort bar, I can opt for a niftier alternative that's not only good for the environment but is also chic-looking. If you browse through their site, you can see a variety of prints to choose from–ranging from casual to trendy to classy. This particular rococo design is a personal favorite of mine!
Because I needed some heavy duty bag to carry all my beach essentials, I chose this wine-colored piece from Ace Bags–a renowned Japanese brand carried by various Travel Club branches! The great thing about this is that it's splash-resistant so I can bring it close to the shore without worrying if my things will somehow get drenched–plus, it has multiple compartments so I don't actually have to move my bag organizer and I can opt to segregate all my important items in the various pockets inside and outside of the bag. 
Although I used this bag for my casual trip to the beach, I think anyone can still fully experience its functionality be it at work or at school. This is definitely every practical girl's "it" bag!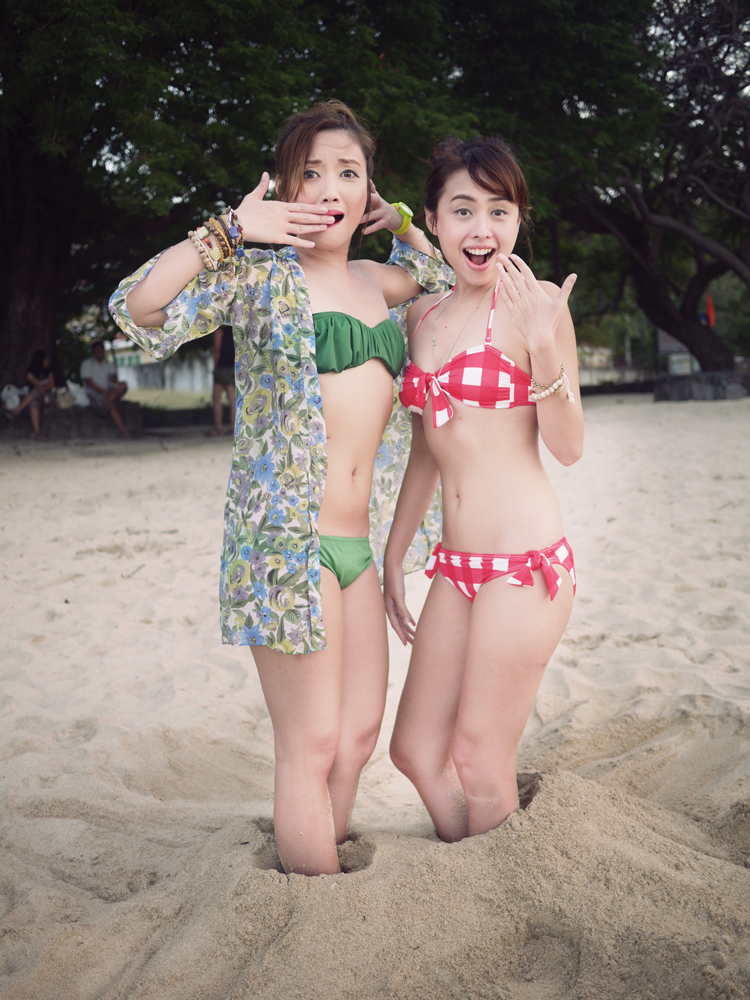 Floppy Hat: Greenhills | White Cover-Up: 37LA | Scarf-Print Swimsuit: Cesa | Bracelet: My Gilded Nest | Belt: Kirin Kirin | Bangle: Accessorize | Sunnies: Super |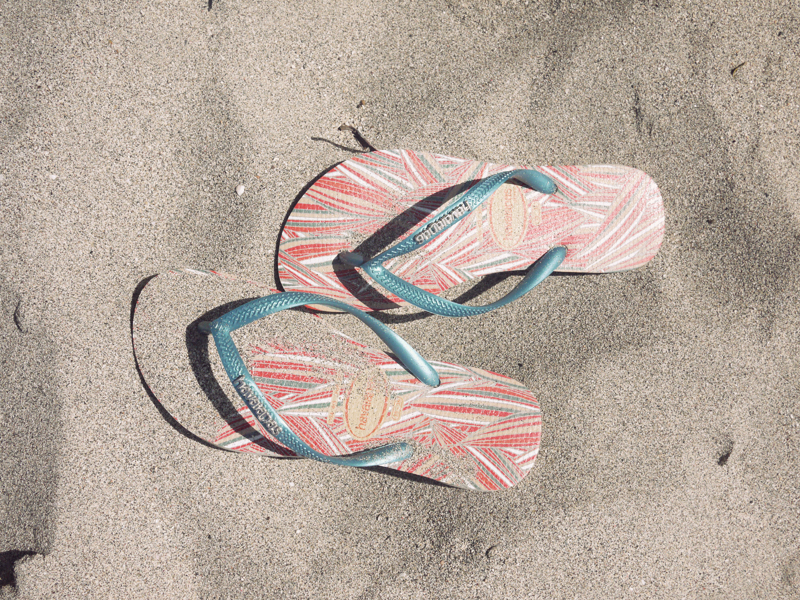 My current favorite pair of slippers! Thank you Havaianas Philippines for such a wonderful and awesome pair from your upcoming summer collection! First dibs, holler.
If there's anything, I fully trust Havaianas to protect my feet at home or whilst out in the beach. I used to wear them all-through-out my college life so back then, when I wasn't wearing heels or the usual chucks, I was in Havaianas. You will never see me in any other brand, I kid you not. Sure, I might own the occasional designer flipflops but nothing compares to Havaianas.
 Because this photo is way too gorgeous to not be posted.