Bodycon Dress: Dorothy Perkins Kardashian Collection | Chandelier Earrings: H&M | Clutch: YSL | Watch: Charriol | Black Pumps: Aldo's
Despite my claim on twitter to not make a New Year's resolution of sorts, I ended up begrudgingly having to make one in regards to blogging, if only out of necessity. This is because I realized last night that most of my outfit shots have created a sizable backlog that can rival the land area of Ukraine. What's worse is that, I'm stuck with photos of myself wearing last season's pieces that are currently being put on sale by most, if not all, of the High Street stores in the Philippines.
So you see, to at least yield a bit of return, I've to already post my old photos in the next succeeding entries (and probably wear half of the unworn clothes I bought from last quarter but didn't get the chance to, then take photos of them soonest).
That said, I have a love-hate relationship with sales and promos in general. I love them because it makes shopping a slight bit guilt-free but I also hate them because I usually end encountering the clothes I bought at regular price being put on sale. Plus, I buy a lot of unimportant items during sales if only because they seem like such a good deal at the moment (but they usually end up collecting dust in my closet or shoe rack.)
No matter what I say about sales though, I'm always in line on the first day and I never come out empty-handed.
To share the joy of acquiring new pretty things and to share the burden of having to use Christmas money, here are the High Street stores currently on sale: Mango, Mang H.E., and Mango Touch since last December 20; Ever New and Promod since last December 26 thereabout; Massimo Dutti last January 2; Zara yesterday January 3; then finally, all RSSI stores–Topshop, Warehouse, Miss Selfridge, Dorothy Perkins, today January 4. 
Happy shopping everyone!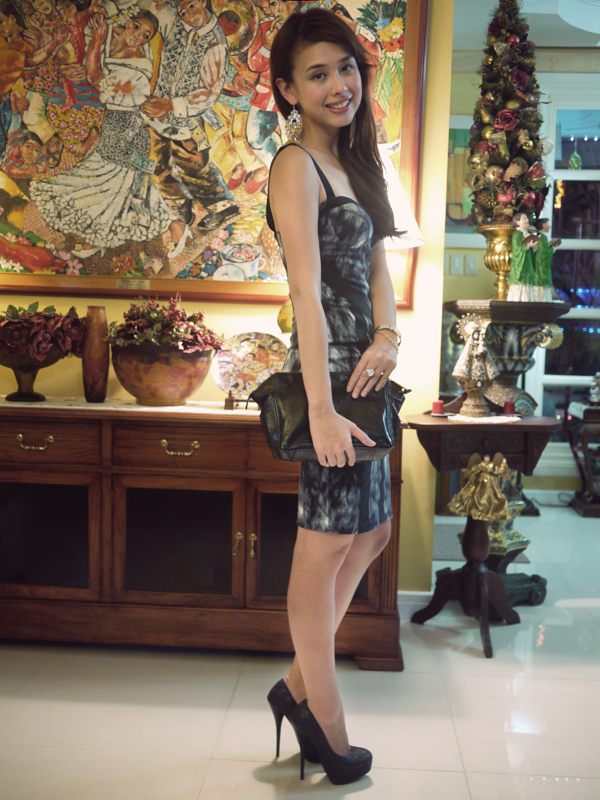 I wore this Dorothy Perkins bodycon dress from their most recent Kardashian collaboration during our company's trade event last November 28. I got it fresh off the racks the moment the collection went public (along with 3 other pieces that I haven't worn yet) and I've gotten quite a few compliments for it. This dress (in the smallest size, and I just have to say it because Dorothy Perkins hardly ever has my size) fit me like a dream, it accentuated my curves in all the right places (except for maybe the bust) without having to rely on too much skin (on all the wrong places).
Although this dress is a tad bit more expensive than the brand's usual (not to mention, this is Dorothy Perkins' priciest collections yet), I think it's truly worth it given the great quality and the beautiful designs.
Call me impressed but I am now a certified Kardashians fan. If this collection is any indication, they  know what they're doing and they're doing it well.
Here are some more photos:
With 4/8 of my teammates! To make the outfit look a little bit more corporate, I added a tweed blazer from Zara.