Christmas is literally right around the corner, a few days shy at that! In line with this, my schedule is booked solid with numerous parties and gatherings left and right. December is usually a busy month for me, not just for work or blogging stints but also for my social calendar–I'm sure most, if not, all of you can relate. There are galas to attend, family reunions to be in, and just friendly get-togethers.
So for this festive season, I always make it a point to prepare myself with dozens of outfits, be it formal or casual or anything in between. I make sure to speckle and embellish my wardrobe with glitters and sheen, maybe a bit of print and flounce for diversity. On a casual night gathering with friends, I opted to wear this particular ensemble: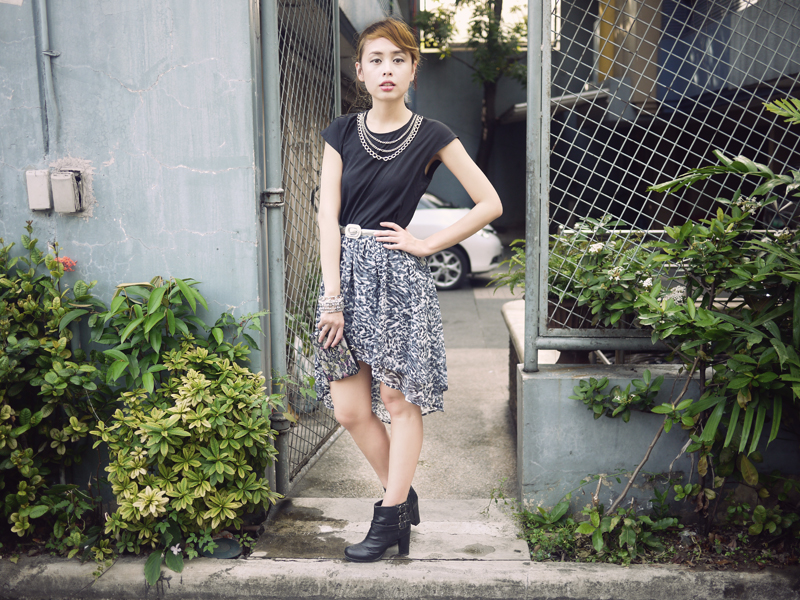 All items and accessories from 
Mango.
For this outfit, I opted for silver accents–usually, during Christmas, I make it a point to bombard myself with golds and jewel tones but to deviate slightly, I chose to embellish with silver accents to complement the cool blue and black tones of my outfit.
Personally, when I want to be edgy, Mango is my go-to brand and they never fail me. When I go for a certain style, I always make sure that the entirety of the outfit comes off as versatile and Mango never fails to give me the look I'm gunning for.
I am so in love with this animal print skirt with silver details. I love how the vibe is so empowering and strong but is balanced appropriately by the classy knee-length cut.
Speaking of my holiday wardrobe, I decided to gift myself with enviable closet pieces from the high street brand in particular. The thing I love about Mango nowadays is that, their inventory is a mix of elegant and casual pieces with high and low price points–but no matter the piece, the quality and the design is always a stand-out! Let me share with you a few outstanding pieces from their most recent collection:
A gorgeous blush pink tweed blazer with gold details for the work place! A perfect gift for your boss or every working girl out there!
This gold and black tweed blazer is actually a spontaneous gift from my boyfriend. It's from the Kate Moss collection with a good special promotion price at P1950!!! This would be a perfect gift for moms and titas out there!
My friends call me the "peplum princess", because I have around 20 peplum tops and 20 peplum skirts. This was an instant hit with me because the cut is peculiar yet elegant at the same time! This would make a perfect gift for your sister or cousin!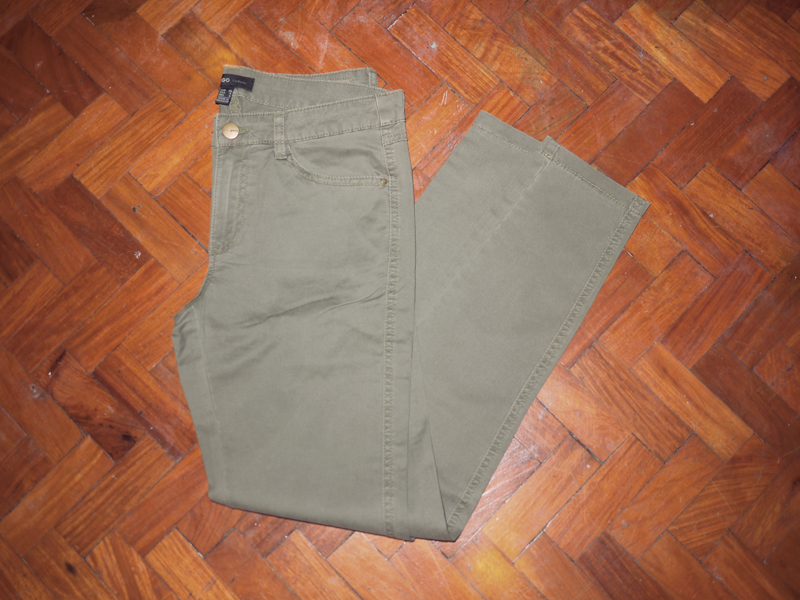 People know I'm very picky with jeans and this in particular, fit me like a dream. I love that it's olive as the color is very trendy right now–and I personally think everything in olive translates to casual class. This would be a perfect gift to your sibling or best friend!
But wait, that's not all–I am ecstatic to announce that Mango is currently on sale. Some items are up up to 50% off and starting December 20th, you can drop by any Mango store nearest to you and shop their Fall/Winter 2012 collection for apparel and accessories. I just came from Mango Rockwell myself and got 3 paper bags full of clothes and jewelries–what a steal!
Drop by the nearest Mango store near you for more gift ideas or gift for yourselves! Haha!
To keep up to date, don't forget to follow 

Mango

 in these following social media platforms: