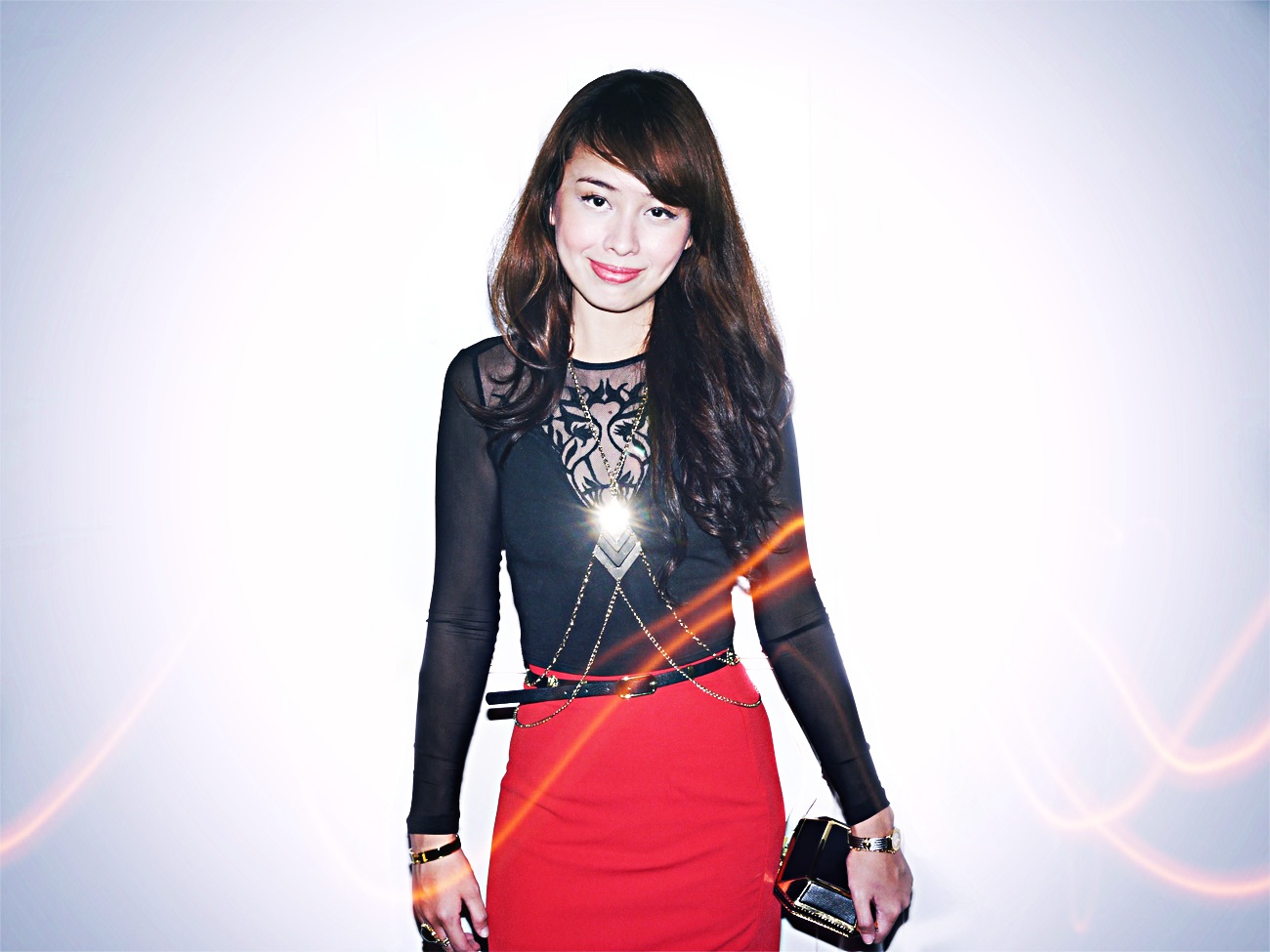 Happy December, everyone! I can't believe Christmas is right around the corner and that the year's about to end–no wonder the witty ones call it: "Decemblur"–cause everything is happening all at once, in such a hasty manner. All in all, 2012's been quite the eventful year for me but despite all the obstacles, I want to take the time to thank each and every one of you for your continuous patronage.
In line with this, I would also like to apologize for not being able to post these past few days; Glitterati's stake at the Supersale Bazaar over the weekend got JL and I extremely busy. Rest assured, more wonderful things are in store for the brand so watch out!
Speaking of the Supersale Bazaar, I took the evening off last Saturday to have dinner and drinks with the boyfriend. Because we're crazy hipsters in real life, we decided to have fun before heading out by taking photos against his garage's white gate, giving it a high-key lighting spin reminiscent of Nylon Magazine's covers.
After that episode, we headed straight to Shangrila Makati for some "us" time. Usually during our "us" time, we end up just goofing around. So okay, we have tons of "us" time; we actually spend most, if not, all the time in each other's company and I wouldn't have it any other way. The moments when I'm not with him, I end up just thinking of him (hence the title) so might as well spend time together, right?
Anyway, since I've been craving for Chinese these past few days (and had been pretty vocal about it, mind you), Enzo brought me to Shang Palace. Unfortunately, the restaurant didn't serve Dimsum past lunchtime so we decided to move to our no-fail favorite: Inagiku for Japanese fair instead.
But before that, we were dressed in theme for the hotel's lobby–in Christmas colors: red for me and green for him! Here are photos of my outfit:
Mesh Cropped Top: Topshop | Red Skirt with Train: Pinkaholic | Gold Chain Harness: K8 | Watch: Charriol | Ring: YSL | Belt: Miss Selfridge | Black and Gold Caged Clamshell Clutch: Glitterati | Bangle: Hermes | Fringe Wedges: Moschino
Now here are photos taken of our date–please don't be disturbed/alarmed/horrified by how much we eat: