A former college batch-mate of mine contacted me recently through Facebook and suggested I do a "Day in the Life" entry for my blog–a relatively simple concept that would require me to document my daily activities from the moment I wake up to the moment I clock in at night.
It appealed to me largely because as a blogger, I'm used to merely giving people snippets of my life only and the rest, I dedicate to posting vain photos of myself and what I think, are pretty awesome outfits coupled with my thoughts on fashion. I figured, doing this would address a few readers' inquiries as to how I am able to manage my time given that unlike most bloggers, I do have a stable day job in the media industry and I delve into fashion-related ventures ever so often (consultation, personal shopping, styling, and blogging).
So the day after our conversation, I decided to sleep with my camera ready. So I commenced with the challenge last Tuesday: September 4, 2012:
This is a photo of my bedside table hosting all my late evening and early morning essentials. My reading materials (one on Lauren Conrad's style for light reading, and another by Milan Kundera, for when I crave for something intellectual before I sleep), lotion (for my cracked heel), lip balm, my boyfriend's first letter which I utilize as a bookmark, a photo of myself and my boyfriend, my Ipad, and my cellphones (a blackberry for my office line, and an iphone for my personal line). 
As soon as I roll out of bed, I take a bath. Bathing daily is a non-negotiable deal for me! I usually take 15 to 20 minutes tops. Also, I switch up my shampoos every 2 days and use a liquid soap for my body. 
I  usually prepare my dress after bathing. I hang it on the dresser so I can get a clear idea of how I'm going to build around it. For this day, I chose a light pink Zara peplum dress I bought two months ago from the sale (and yes, half the clothes in my closet still have tags on).
As soon as I'm done drying myself up, I put on makeup and perfume (I use Lanvin Eclat). This is my make-up pouch for the day, for when I want to put on "light" makeup. Although I don't put in much effort with makeup, I'm still very picky with the brands I use. My skin is ultra-sensitive and a change in formulation would give me hives and rashes. Among my favorite brands are: YSL, Benefit, Shiseido, Chanel, Guerlain, Laura Mercier (not in photo), Bobbi Brown (not in photo), Revlon, Maybelline, and (sometimes) Mac.
Dress: Zara | Bag: Prada | Shoes: So Fab! | Earrings and Cuff: Forever 21
This is my "corporate working girl" look. Usually, before work, I have a set of outfit shots taken. Not all my photos get posted on my blog as I only take photos to record my ensemble. 
This is my extremely talented (and pretty) household help. She takes most of my outfit shots and has a penchant for composition. For this day in particular, she was giggling because I gave her a few of my unused lipsticks and Victoria Secret Lotions (which I am apparently allergic to). She quipped in Filipino, "I'm fit to be in front of the camera!" 
Because my car was in the casa getting fixed, I was brought to work by the driver. Although I enjoyed my moment of relaxation, I usually prefer driving as I'm faster and more vicious on the road. 
 Metro Manila traffic is intense. I was Makati-bound today to do rounds with the media agency I handle. The trip took up an hour and a half of my time so it's a good thing I woke up earlier than usual. 
This is the lobby of the office I service. I love that the office elevators of this building is efficient and fast!
This is the media agency I sell airtime to. They're the biggest agency with the most volume corporate accounts! 
My morning is filled with meetings and briefings. I use my ipad to take down notes. 
Afterwards, I have a scheduled lunch with my boyfriend and his father. I am picked up by my boyfriend's driver and brought to Tower Club.
Finally settled in next to my boyfriend and his dad, 15 minutes ahead of schedule.
My lunchtime staple: Coke Zero. I don't know when my love affair with soda started, but I definitely prefer eating my meals with a can of it. Thankfully, Coke Zero comes with a zero calorie formulation; not the healthiest but I think it's a better alternative. 
We had a Dimsum eat-all-you-can feast! Here's an order of Nori Prawn Spring Rolls, which got devoured almost instantly.
The steamed prawn dumpling.
My favorite: the sweet almond roasted pork pastry. It reminded me so much of my recent trip to Singapore, where a small hole-in-the-wall dimsum was located. I used to step out of my hotel room in the wee hours of the morning (and late in the evening) to get a hold of their scrumptious Char Siu buns.
There were a whole lot more of food served but I was too deep into eating that I totally forgot to take photos already. 
Immediately after, I went back to my office building and took a break in the 5th floor. 
I was sitting down and talking to a few agency people. I took a shot of aching toes. I've been wearing my heels from early in the morning–something I'm not usually accustomed to.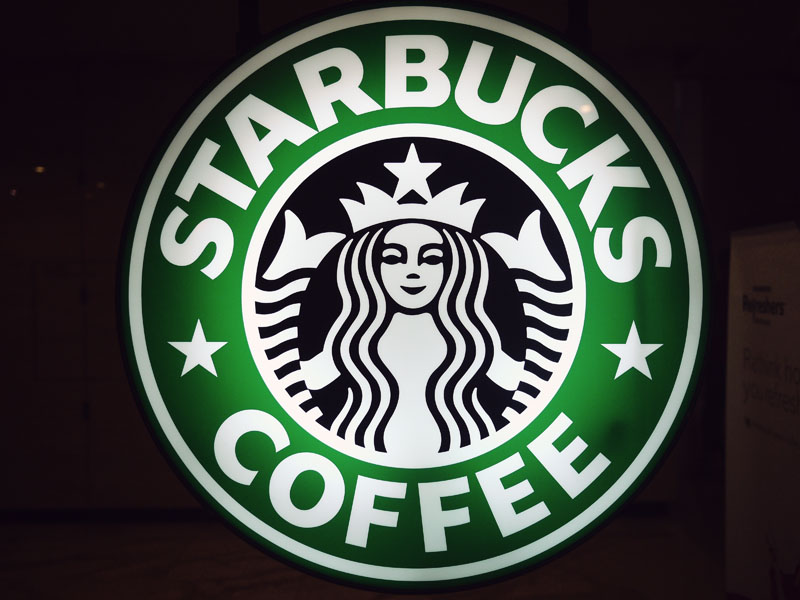 In the middle of work, I stepped out to have a cup of Joe from Starbucks.
As soon as I got home, our Chow-spitz puppy Magnum greeted me at the door. He's definitely a big (fur) ball of uncontrolled energy. Althouhg he's rowdy, he's quite the intelligent puppy. Barely 3 months old and he's already potty trained, and answers to his name. 
Going solo for dinner and having my "me" time. Eating chicken (not in photo) while watching the latest episode of Pretty Little Liars. In the middle of it all, I would stop and open my local subscription of OK! Magazine. 
After dinner, I had a pack of my favorite biscuits–Julie's Cheese Sandwich from Malaysia. It's a bit salty and I normally would want to end my meals with something sweet but as it is, I've already finished my pack of Monde's coco butter cookies. 
The rest of the night panned out plainly. As soon as I finished watching the latest episodes of several television series I follow, I surfed the internet a bit (watched horror movie trailers, rather) and checked my mail before I decided to call it a night. My pre-sleeping rituals involve tidying my face and body, brushing my teeth, and then changing.
This is how a normaly day is for me–on that involves my day job, rather. Soon, I'll let you in on a day when I have photoshoots and product launches to attend. Until next time!