Fur Shrug: J.Lo | Black Cut-Out Swimsuit: Herve Leger | Pleated Black Chiffon Wide Legs: Zara | Gold Bangle: Forever 21 | Gold Earrings: Forever 21 | Gold Belt: Mango | Black Peep-Toe Heels: Zara | Black Clutch/Pouch: YSL Downtown
I've always thought of myself as "athletic"–I indulged and sometimes, excelled, in various sporty activities. I guess it comes with the territory of being a rowdy little kid on the height of her sugar-rush. I started swimming competitively when I was 7–had great freestyle form but failed horribly at butterfly–and stopped two years after because my dad teased me mercilessly for being as dark as my shadow, attended a basketball summer camp when I was 11 and was too fat to be mobile, took up tennis when I was 14 and was horrid at it, became one of the class representatives for interclass competitions in volleyball, softball, and soccer baseball, and finally, joined the varsity Track and Field team when I was 15 until I was 18–competing during my High School and College years (which I had to give up because I suffered a knee injury and got too lazy to train).
Nowadays, I try my best to go to the gym and to attend charity marathons but mostly, the only sport I have, is of the fashionable sort–one that starts with "s" and is supplemented with "opping" (and if you consider prancing around in a swimsuit, a sport, there's that also).
So when I was told that the theme for the last Preview Ball was athletic-chic, I was at a loss–athletics and fashion are two disparate things. While the pieces made specifically for athletes adhere to function, aesthetics don't really matter much, so how was I going to be loyal to the theme and make myself look like I was off to a party instead of attending a soccer match?
Unfortunately, there weren't enough pegs to derive inspiration from–at least, not ones that would look amazing on my body type, so I thought of maximizing the Herve Leger swimsuit I owned (since I've only worn it once), and build an outfit around it. Since it was a pretty revealing piece, I wanted to mute the sexiness of it by pairing it with chiffon widelegs and a fur shrug to avoid a possible asthma attack or an impending diagnosis of pneumonia.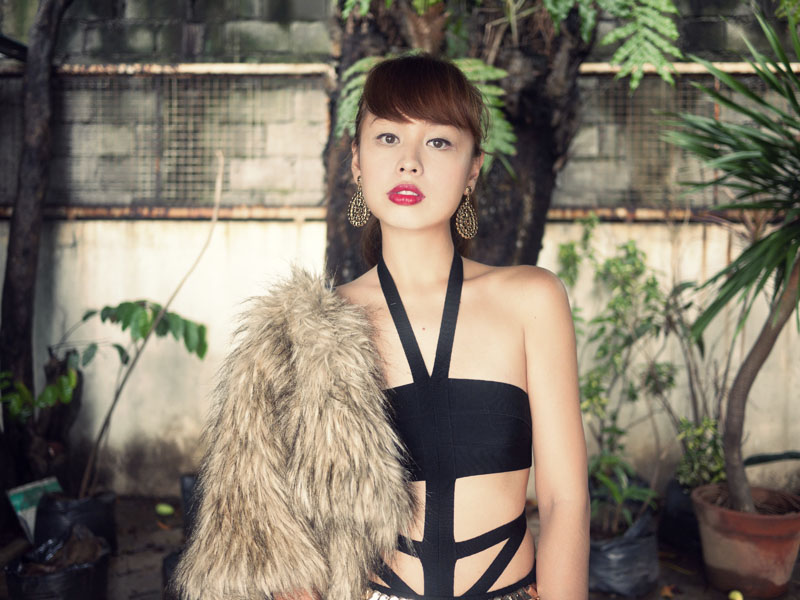 Okay so maybe I didn't really build my outfit impromptu as I bought this fur coat to match the swimsuit for a possible chic, seventies-themed pool party I fashioned in my head but I guess it never really occurred to me until that very moment that my mental outfit could become a reality! I've always thought I'd pair this up with my denim topshop cut-offs and fierce black booties.
But I think I like this outfit more.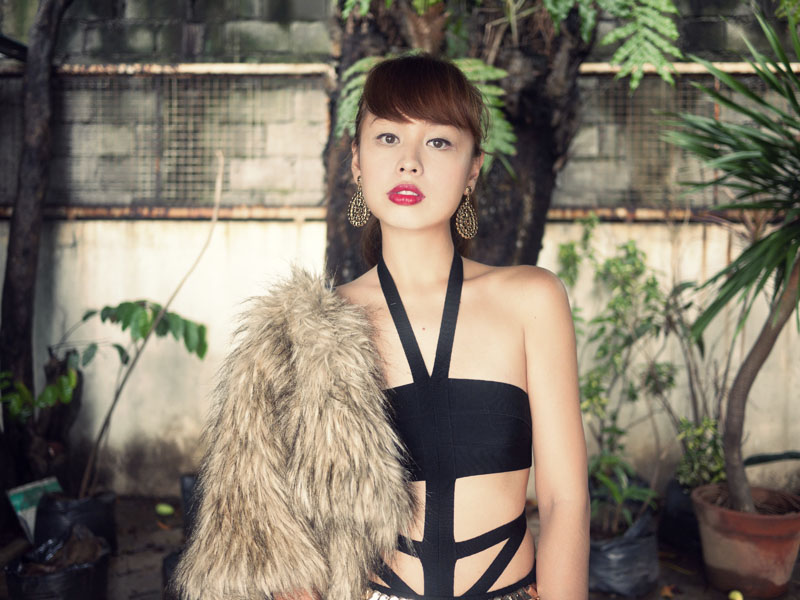 Because a fierce outfit needs a fierce last touch, I put on my favorite shade of red from Guerlain! It always livens up an outfit and makes me look extra-fashionable!
Here are some more photos from the event!
With the most dashing date anyone could ever ask for–who didn't exactly come in theme but looked dapper and fashionable all the same, defending his outfit as slightly sporty because of his sports socks underneath (or the appearance of a sports jacket).
With power-couple: JL (who is no longer third-wheeling, she said) and Inigo (who flew in all the way from Malaysia).  
Until the next fashionably fierce party!